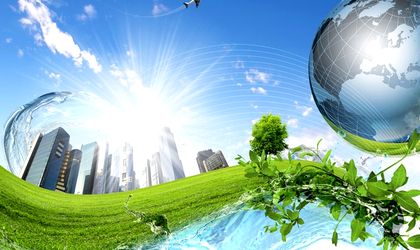 According to EY's latest study, Renewable energy country attractiveness index (RECAI), ranking 40 countries in terms of attractiveness and investment opportunities in the renewable energy sector, Romania holds the 34th position it had last year.
Scoring 44.8 on the RECAI scale, Romania rates best in geothermal energy options (scoring 25), hydro power (27), solar CSP (27) and onshore wind (29), while the lowest score is registered by solar PV (35).
"Romania has kept its position in the global hierarchy of attractiveness for investment in the renewable energy sector, due to the absence of major decisions affecting the relationship between the interests of investors, consumers of energy (the payers of bills) and the state. But it is possible to see in the future a descent in this hierarchy, as big investors complete calculations of losses suffered in Romania and other countries will advance in the fight against climate change by improving the investment climate for renewable energy," Valeriu Binig, transaction advisory partner for EY Romania explains.
A year after losing the RECAI crown to China, the US has once again risen to the top of the renewable energy attractiveness index as it rolls out what is arguably its most coherent, flexible and strategic piece of energy legislation in decades, President Obama's Clean Power Plan (CPP).
Following closely, China takes second spot again despite government liberalization efforts, while a weakening economy is dampening the outlook. Third in line is India (fourth place last year), with strong government efforts in rolling out policy measures to increase the country's attractiveness. Last year's third place, Germany, has dropped a spot due to a major slowdown in capacity deployment and mixed reactions to the new auction regime.
However, even in fourth place, Germany remains the jewel in Europe's renewable energy crown, enjoying a relatively high degree of government support and policy stability, and still boasting the highest solar capacity in the world, with 38.9GW installed by the end of June 2015.
The RECAI report ranks 40 markets in terms of renewable energy attractiveness and investment opportunities in the renewable energy sector, based on a series of macroeconomic indicators, market indicators of energy and specific technology. The index monitors 40 markets worldwide: Australia, Austria, Belgium, Brazil, Bulgaria, Canada, Chile, China, Czech Republic, Denmark, Finland, France, Germany, Greece, India, Ireland, Israel, Italy, Japan, Kenya, Mexico, Morocco, Netherlands, Norway, Peru, Poland, Portugal, Romania, Saudi Arabia, Slovenia, South Africa, South Korea, Spain, Sweden, Taiwan, Thailand, Turkey, Ukraine, UK and USA.
EY is one of the largest professional services firms globally, with 210,000 employees in over 700 offices in 150 countries and a turnover of some USD 27.4 billion in 2014. EY Romania became active in 1992 and has offices in Bucharest, Cluj-Napoca, Timisoara and Iasi. Over 650 employees in Romania and Moldova provide seamless assurance, tax, transaction and advisory services business for multinational and local companies.
Natalia Martian