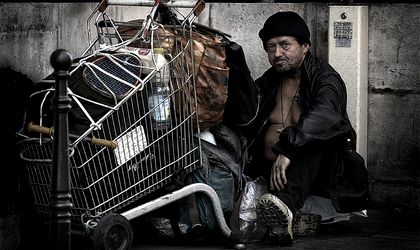 The standard of living in Romania is the worst in the European Union, while the risk of poverty is the highest in the region along with Bulgaria's, according to the director of the European Institute in Romania, Gabriela Dragan.
"Better Life Index is a research project that contains 11 factors. EU is obviously concerned with the quality of life. The standard of living in Romania places us last in the EU countries ranking, next to Bulgaria. Also, the risk of poverty in Romania is 41 percent, the same as Bulgaria and the equivalent of placing last among the EU member states", mentioned Dragan.
According to the official, Romania's standard of living classifies it in the fourth value group, namely "good".
"The problem of quality of life is not new to us and it's a problem that interest the deciding political entities. Is it enough to only consider the GDP per inhabitant indicator? We say it isn't", the IER director said.