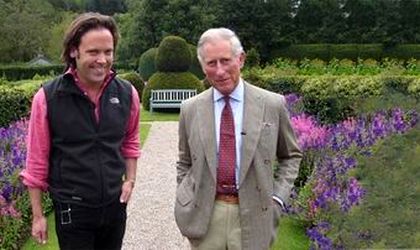 Two new episodes of the mini-series Wild Carpathia, co-produced by Travel Channel, will promote Romanian sites such as the Carpathian mountains, the Portile de Fier area and the Danube Delta, according to a press release of Scripps Networks Interactive, that owns Travel Channel, according to Mediafax newswire.
The episodes, in which the anchor will still be Charlie Ottley, will also feature a new interview with Prince Charles but will also include interviews with local people and other figures who are trying to bring a contribution to the preservation of this region.
In the first episode of the mini-series, Prince Charles promoted Transylvania. The Prince said his family tree shows he is a descendent of Vlad the Impaler, and that he  is connected to Romania.
Ottley said the second episode of Wild Carpathia will be completely different from the first, touching upon areas such as Portile de Fier up to the Danube Delta.
Ottley, who has visited 50 countries worldwide, said Romania is the only country in Europe that has not been destroyed and still preserves a lost and unique landscape in Europe.
The Wild Carpathia project was blocked for two years, according to Maria Grapini, delegate minister for SMEs, Tourism and the Business Environment.
The first episode was done with no cost but Romania had to pay for the following two, which it failed to do during this time. According to Grapini, the contract for the two new episodes has now been signed, for costs of approximately EUR 900,000.
The two new episodes in the mini-series will be broadcast in over 130 countries and translated into 21 languages. In Romania, they will be broadcast by the Romanian public television.
Otilia Haraga