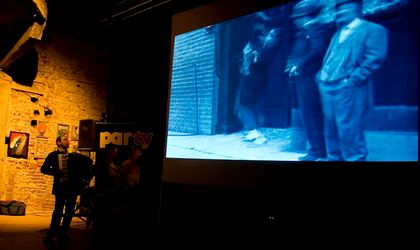 The festival for films with small budget but big-impact productions starts on September 27 and lasts for ten days. The festival productions will be shown at Sala Union, theNationalPeasantMuseumand Club Fabrica. For this eighth edition the competition is divided in three sections: CineBlackSea, Woman in Cinema and Docs & Shorts.
Romania International Film Festival (Ro-IFF) will offer two prizes, for best documentary and best short-movie. This year, the jury is composed of Narine Lalayan-Kochar (Armenia), Kadi Lokk (Estonia) and Adrian Popovici (Romania) for CineBlackSea and Woman in Cinema section, and Ruben Kochar (Armenia), Dinul Lazăr (Romania) and Ilie Virgil Pascal (Romania) for Docs & Shorts.
Narine Lalayan-Kochar is both a producer and an actress. She graduated from the US John Robert Powers Film School (2005). Her first film experience was Arahet, directed by Ruben Kochar. After that, she worked as a production manager, casting director and producer.
Estonian Kadi Lokk started working for the ECU-Independent European Festival as part of the marketing team, where Ro-IFF is now a partner, and helped to promote it worldwide.
Romanian Adrian Popovici is a producer, director, scenarist and also a member of several rock bands member. He is known to the Romanian public as part of Timpuri Noi, Cargo, Progresiv TM and Classics band. His film career consists of "A roof over their head", "Eva" and "All God's Children" which will premiere at Ro-IFF.
At this edition of Ro-IFF, Ruben Kocher will present his own documentary, Painting in Space (Armenia, 2012). Kocher is also a painter and a writer, and is the son of the well-known painter and sculptor Yervand Kochar.
Founded in 2005, Romania International Film Festival is the only international film festival that, from the very beginning, looked towards the Black Sea region's film industry (Russia, Moldavian Republic, Ukraine, Georgia, Armenia, Azerbaijan, Bulgaria, Turkey, Greece and Romania). Initially founded for the film productions mentioned above, due to it's growth in 2009, another competition section was added – Woman in cinema.
More about this festival can be read on festival's official website.
Photo courtesy of Ro-IFF Facebook page.
Oana Vasiliu