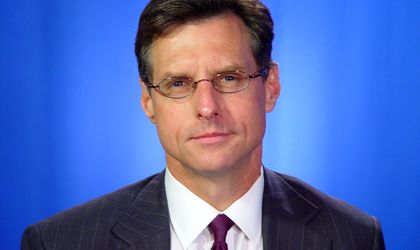 CEE-based countries, including Romania, with innovative capacity and increasing pent-up demand need to get the basics right in order to attract the investments of multinationals, says Joseph Quinlan, managing director and chief market strategist at US Trust — Bank of America Private Wealth Management.
Why should American companies invest in Europe and not in the BRICS nations?
The case for investing in Europe remains quite strong – the EU is the largest and wealthiest economic bloc in the world. Respect for intellectual property rights, skilled labor, ease of doing business, competitive partners and suppliers – these are the attributes desired by US firms and hence why many US firms prefer the EU to the BRICs. The latter, to a large degree, are large but poor; there are many barriers to growth and the ease of doing business is lacking.
How can Romania, a country trailing the EU in economic competitiveness, attract more US investors?
To attract more foreign direct investment, Romania has to get the basics right – the nation needs to produce more skilled, educated workers; create the right physical infrastructure so firms have a predictable and adequate supply of energy and credit, and goods move in and out of the country in an efficient manner. The enforcement of contracts, registering property, strong public sector institutions and a business-savvy private sector are also needed.
Central Europe, Romania included, is very important to the EU and the transatlantic partnership. Collectively, Central Europe, stretching from the Baltics to the Balkans, is like a mini-China next door to a more developed Europe.
There is a tremendous amount of pent-up demand, infrastructure needs and innovative capacity. But the nations of Central Europe need to work diligently to attract the capital of multinationals.
Has the global recession dented Europe's attractiveness for American investors?
No, the global recession has not dented Europe's attractiveness to US firms. The downturn is cyclical. Plus, there are signs that the EU is finally emerging from recession; the economic backdrop is improving, albeit slowly.
The worst is over in terms of the euro zone; the euro skeptics have been proven wrong.
Quinlan is Transatlantic Fellow at the Center For Transatlantic Relations, Johns Hopkins and the German Marshall Fund. He was a key note speaker of The Case for Investing in Romania conference, organized last week by AmCham Romania.
The American economist is author of the study on the transatlantic economy – The Case for Investing in Europe elaborated for the AmChams in Europe network.