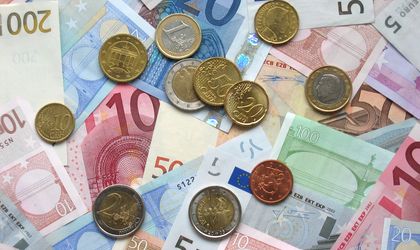 The government is set to launch new state aid schemes starting July and companies willing to tap the remaining EUR 1 billion in funding should submit projects by mid-March, said Iulian Sorescu, associated partner, head of financial department at Noerr Finance & Tax, during the Access to State Aid workshop organized today by Business Review.
The government has recently extended Romania's three state aid schemes through to June 2014. They sustain a wide array of investments including green field developments and innovative projects.
"Most probably there will be some new schemes starting the next period. According to the legal framework, the schemes should be available starting July 1st 2014. From our understanding of discussions ongoing at the level of government, we understand their tendency is to discuss them in summer so that in autumn and winter they can launch them," said Sorescu.
"In theory these new schemes should be on the same sectors of activity, on production and services," he added.
According to research by Noerr, companies have taken little over EUR 1 billion in state aid until December 2013 and a similar figure is available by mid-2014. Sorescu advises companies willing to take out state aid under the current scheme to submit projects to the Ministry of Finance by mid-March the latest, so that authorities have enough time to assess them.
The scheme sustaining investments over EUR 100 million still has EUR 466.4 million in available funding, according to Noerr. The scheme for investments over EUR 5 million has EUR 523 million in spare funding, while the facility for ITC/innovative investments has EUR 68.6 million left.
Close to half of the state aid in the 2007-2012 period has been used by the automotive industry, according to data drawn up by the Ministry of Finance.
Ovidiu Posirca