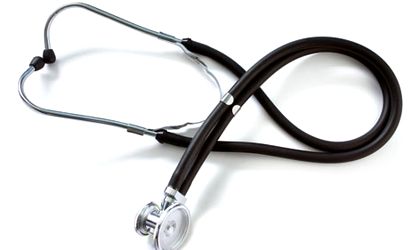 In a study released by Eurostat, Romania showed low numbers of qualified medical personnel, with a higher proportion of women than men working in the field and a high rate of hospitalisations, compared to the other EU members.
One of the key indicators for measuring healthcare personnel is the total number of physicians, expressed per 100 000 inhabitants. Romania, with a total of 52,362 practicing physicians, has fewer than 270 physicians per 100,000 inhabitants, one of the lowest values in the EU area, along with Slovenia and Poland.
Greece recorded the highest ratio among the EU member states, at 614 per 100,000 inhabitants. Austria (490), Lithuania (422) and Portugal (410 physicians licensed to practise) had the next highest ratios and were the only other member states to record in excess of 400 physicians per 100,000 inhabitants.
When it comes to gender distribution of the number of physicians, Romania, along with Croatia and Slovenia recorded a higher proportion of female physicians, going up to about 70 percent.
Our country registered the lowest number of nursing professionals relative to population size among European states, having only 44 nursing professionals per 100,000 inhabitants. While the average is within 400 to 1,000 professionals per 100,000 inhabitants, Ireland scored highest with 1,250 professionally active nursing professionals per 100,000 inhabitants.
Romania recorded ratios of more than 500 nursing associate professionals per 100,000 inhabitants, around the average in Europe. Nursing associate professionals provide basic nursing and personal care to people suffering from the effects of ageing, illness, injury, or other physical or mental impairment; they may also provide health advice to patients and families, or monitor patients' conditions. Nursing associate professionals generally work under the supervision of, and in support of implementation of health care, treatment and referrals plans established by medical, nursing and other health professionals.
The longest hospital stays I our country were recorded for persons aged 45–49, while in other European countries the longest average stays are usually for one of the highest age groups, for persons aged 80–84, 85–89, 90–94 or 95 and over, and decrease with age groups.
Of the total number of hospital beds available, long term care beds accounted for 12.3 percent (above the Europe average of 11 percent), while curative care beds account for 67.3 percent and psychiatric care beds for 12.7 percent. Our country has a number of 612 beds per 100,000 inhabitants, scoring around the middle of the ranking.
On discharges of in-patients, Romania ranked fifth after Bulgaria, Austria, Germany and Lithuania. The most common illnesses of in-patients were diseases of the circulatory system, followed by diseases of the respiratory system and of the digestive one.
Natalia Martian