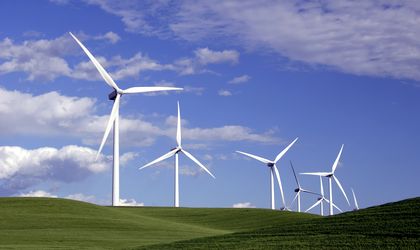 Although the renewable output has cut electricity prices on the whole sale market, the fast rate at which green capacities are introduced in the grid leads distorts the prices, according to Romanian PM Victor Ponta.
He suggested measures that have been taken in the energy sector last year, lead to a reduction of prices on the OPCOM market from over RON 200 (EUR 45) to RON 170 (EUR 38.5) for one megawatt. The renewable sector has contributed to the price reduction, according to market players.
"We have a calendar issue with the renewable energy, because the big distortion in prices comes from the green certificates. The principle is fair and both Europe and Romania have assumed it," PM Ponta told Adevarul daily on Thursday.
"However, I saw that not even Germany can afford it and moved to change the legal framework, grading a little the advantage for green energy, because this energy, which is the cleanest and the most indicated for our future, is introduced too fast. It distorts prices and we end up with prices that can't be sustained by the people and the economy."
The culprit of soaring energy prices is the green energy support scheme, according to industrial producers.
"The energy prices on industrial producers are a bigger bomb, because if these companies are not profitable because of the energy prices, meaning they either relocate or close, we have an economical crisis on top the social one," said the PM.
Steel producer ArcelorMittal Galati raised the issue of additional energy costs during a meeting with the delegated minister for Energy, Constantin Nita. The producer, which is one of the biggest energy consumers, is concerned with additional costs for transportation and distribution regulated tariffs, green certificates, cogeneration incentives and balancing costs and excises.
A final version of the cuts has not emerged yet and associations in the renewable sector warn any reduction in incentives will drain investments in the country, mainly in solar capacities.
"PM Ponta said he supports the renewable energy sector, but the subsidies need to be in line with the calculations we are doing now regarding the supportability rate for households and industrial consumers," said last week Dan Gheorghiu, PM counselor.
He stressed the fact that decisions will not be made "on the corner of the table".
Ovidiu Posirca