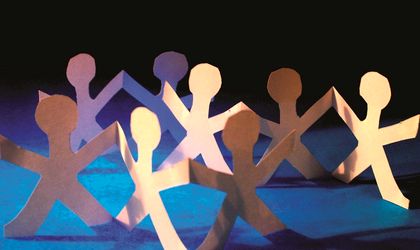 Romania has a stable population of 19,043,767 inhabitants, Romanians and as well as foreigners living here, announced the National Institute of Statistics (INS) based on preliminary data from the 2011 population and housing census. This figure does not include Romanian citizens who left the country for a period of more than 12 months.
Out of this, 51.3 percent (9,764,011) are women. More than half of the country's population – 51.8 percent of men and 53.7 percent of women – live in the urban areas. Population density is 79.9 inhabitants per square kilometer.
90.6 percent of the country's stable population (17,263,561 persons) declared they were of Romanian origin. The population of Hungarian origin amounts to 1,268,444 people which represents 6.7 percent of the entire stable population.
There are 7,086,394 households in Romania and 99.1 percent of the stable population lives in private residences, while the remaining 0.9 percent live in various institutions (student hostels, retirements homes, child care institutions, etc) or are homeless.
According to the same source, 85.9 percent of Romania's inhabitants are Christian- Orthodox, 4.6 percent of them are Roman Catholic, 3.2 percent are reformed, 1.9 percent are Pentecostals and 0.1 percent are non religious. About 0.1 percent of the population are atheists.
The final results of the 2011 population census will be made public in the second semester of 2013.
Simona Bazavan