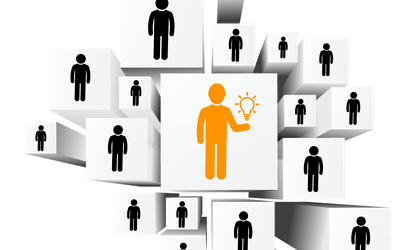 In Romania there are about 116,000 companies registered with the Ministry of Finance doing business while having no employees, according to an analysis by KeysFin. Most companies have offices in apartments and studios and one such company posted last year a turnover of RON 17.3 million, the report shows.
The number registered last year (115,965 companies) is slightly lower than the one registered during the previous year (116,620 companies).
Most of these are active in retail and trade (37 percent), followed by those in the professional and scientific activities (14 percent), construction (8 percent), manufacturing (6 percent) and transport activities (5 percent).
According to the study, these types of businesses can be divided into three classes – the ones serving as "carrier business", a number of companies working with external collaborators and others who prefer to hire on the black market. The first category includes the so called pocket firms, with no specific activity, but created by businessmen as legal frameworks for certain transactions.
Statistical data show that firms without employees reached in 2014 turnovers of RON 38.2 billion, representing 3.6 percent of all businesses in Romania (RON 1.063 billion).
Their percentage is down 0.69 percent compared to 2013, when the business firms without employees had businesses of RON 43.9 billion. Analysts at KeysFin note that phantom businesses boomed during the peak of the economic crisis in 2012, when they represented 5.25 percent of the national turnover.
In the top 10 firms without employees, most are in Bucharest and ativate in the construction sector.
The list is headed by Strabag AG Austria, the Bucharest-Romania branch, which last year achieved a turnover of RON 240.6 million and a net profit of RON 17.3 million, without having registered employees.
The following places, ranked in order of turnover, are taken by Amec Foster Weeler Italiana SRL Corsica, the Ploiesti, Romania branch, (RON 208.1 million turnover and a profit of RON 9.1 million), Verbund Trading Romania SRL, (a turnover of RON 105.2 million and RON 2.1 million profit), Constructions Industrielles de la Mediterranee – CNIM SA Paris, the Bucharest branch (RON 101 million turnover and a loss of RON 386,000), Societa Italiana per condotte d'acqua spa Roma, Cluj branch, (RON 79.3 million turnover and a profit of RON 919,000) and Vasluianul SRL (RON 71.4 million turnover and profit of RON 85,000).
Most companies in this top are contractors in the construction industry, which employ various works and assign them to other firms specializing in those areas of activity. In other words we are dealing with umbrella companies, explaining the lack of employees, the report explains.
KeysFin provides business information and credit management dedicated to the business medium, including credit reports, monitoring, analyzing competition, studies and analyses necessary for the corporate sector.
Natalia Martian