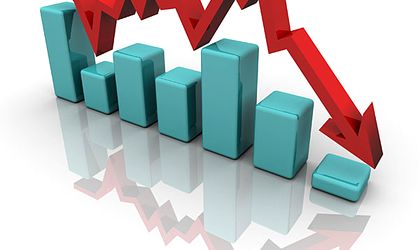 The Romanian economy halted in the second quarter an ascending trend started in 2012, a flash estimate from the country's statistics institute INS showed Thursday. According to the statistics, Romania's economy in the second quarter dropped one percent compared to the first quarter of 2014.
Compared to the second quarter of 2013, the GDP grew 1.2 percent brute series and 1.4 percent adjusted.
The annual growth rate also dropped significantly: the economy grow only 2.4 percent year on year in the first semester, far below analysts expectations of 3.5 percent per year.
 The economy grew 3.9 percent in Q1 2014 compared to the first quarter of 2013.
 Prime-minister Victor Ponta announced at the end of April that preliminary data indicated a 3.2 percent growth for the first quarter of 2014. Afterwards, the delegate minister for the Budget, Liviu Voinea, estimated that the economy would between 3 and 4 percent in that same period.
IMF is expecting a 2.8 percent GDP growth from Romania this year, while the European Commission expects Romania's economy to grow by 2.5 percent in 2015 and 2.6 prcent in 2015.