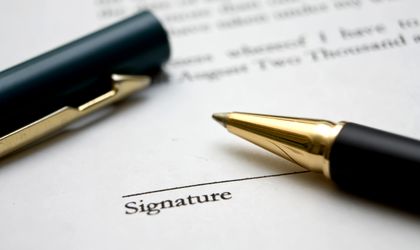 Finance Minister Eugen Teodorovici signed at Chisinau a loan agreement between Romania and the Republic of Moldova, a Ministry of Public Finance announcement shows.
"I am overjoyed that we have signed today in Chisinau the agreement under which the Republic of Moldova will receive a loan of EUR 150 million granted by Romania. The agreement will enter into force after being ratified by the two countries, and the first tranche of the loan will be granted after the government of Moldova will inform the Romanian part on the stage of consultations and negotiations it has with the International Monetary Fund. I hope that the first instalment of the loan will be issued as soon as possible," said finance minister Eugen Teodorovici.
Under the agreement, each instalment will be paid on a maximum maturity of five years and will be charged the cost paid by Romania to similar loans contracted from international markets.
Natalia Martian