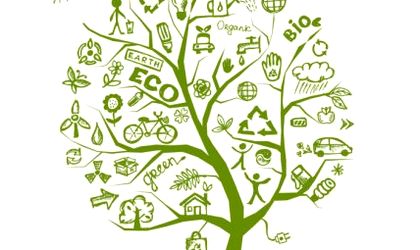 Some EUR 26 million will be awarded to 53 private enterprises and NGOs in Romania by Norway via the Green Industry Innovation Programme, Norway Grants officials say. The projects contribute to job creation, reduction of CO2 emissions, energy efficiency, waste collection and treatment, new green products and more. All funds have successfully been allocated and projects are well under implementation.
The Green Industry Innovation Programme, funded by Norway, provides funds necessary to increase the competitiveness of enterprises and raise public awareness on the advantages of green production and green products/services. The projects supported are distributed all over Romania.
The total amount disbursed until June 2015 for projects under the program is EUR 5,9 million (25.18 percent of the total allocated) for large individual projects and EUR 905,905 (29.5 percent of the total allocated) for small grants scheme.
Several of the projects under implementation are from the waste sector. This can be explained by the current market potential of unexploited selective waste collection and recycling segments.
As per the scale of the enterprise (number of employees and turnover), the major part of the supported entities are from the small and middle segment. These data reveal that the SMEs segment is interested in obtaining non- reimbursable aid, having limited capacity to access capital markets.
More than 50 percent of projects under implementation relate to the improvements of processing facilities, by purchasing equipment that will increase productivity and, at the same time, optimizing the expenses for raw material, utilities, CO2 emissions, and most importantly, creating 470 new jobs.
Out of the total 53 projects, 32 are partnerships between Romanian and Norwegian entities. Best practices, competencies, technologies and R&D excellence will shared to increase the partners' competitiveness in the EU as well as on the world market.
The Green Industry Innovation Programme Romania is designed to contribute to the reduction of economic and social disparities in the European Economic Area (EEA) and to strengthen the bilateral relations between Norway and Romania. It is managed by Innovation Norway, a public entity under the Norwegian Ministry of Trade and Industry.
Natalia Martian