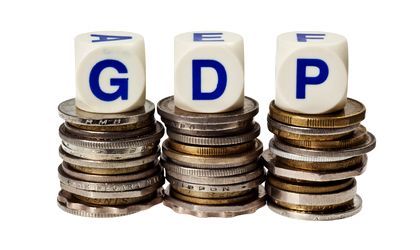 Romania's Gross Domestic Product (GDP) increased by 3.7 percent (gross series) and by 3.8 percent (seasonally adjusted series) during the first semester of 2015, while in the second quarter it recorded an increase by 3.2 percent (gross series) and by 3.7 percent (seasonally adjusted series) against the same periods of last year, show the latest data from the National Institute for Statistics (INS).
The advance was lower q-o-q, showing a 0.1 percent increase against the first quarter of 2015.
The seasonally adjusted series of quarterly GDP were re‐adjusted compared to the July values, as a result of the introduction of the estimates for Q2 2015. Therefore, the estimates for the first quarter were revised from 1.5 percent to 1.4 percent compared to the last quarter of last year and from 4.1 percent to 3.8 percent compared to the same period last year.
Data for the last quarter of 2014 compared to the third quarter were changed from 1 percent to 0.9 percent and for the third quarter compared with the second quarter from 2.2 percent to 1.3 percent. At the same time, GDP in the second quarter of last year compared to the first quarter was revised from -0.6 percent to + 0.2 percent, and for the first quarter to the last quarter of 2013 indexes have been changed from 0 1 percent to 0.2 percent.
The seasonally adjusted series are re‐estimated quarterly due to the change in adopted models, in the number of regression factors used, in the gross series and in the number of available observations, the INS informs.
In the first quarter of this year, economic growth was 4.3 percent as gross series on 3.8 percent as adjusted series over the same period last year.
The budget for this year was based on a GDP growth of 2.5 percent, while the latest estimate of the National Prognosis Commission dated May calculates an advance of 3.3 percent.
Early May, the European Commission improved estimates of Romania's economic growth by 0.1 percentage points to 2.8 percent for 2015 and by 0.4 points, to 3.3 percent for 2016 due to solid domestic consumption and recovery of investments, according to the institution's spring forecast.
Natalia Martian