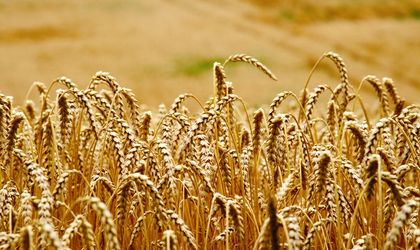 Romania's wheat exports amounted to EUR 300 million in the first 9 months of 2013, up from the EUR 146 million reported during the same period last year, said agriculture minister Daniel Constantin, this Thursday during the Mediafax Talks about Agriculture conference.
After last year's drought, Romania reported a high wheat production which in turn has led to lower prices for local farmers, added Constantin. He explained that the high price variations are generated by market conditions and the government can intervene only by offering farmers higher financial support for production.
Nicolae Sitaru, vice president of the League of Romanian Farmers' Associations (LAPAR) said farmers can't understand why in 2013, unlike the previous years, there are considerably higher differences between the prices they are paid by traders and international prices.
Tensions between farmers and traders over acquisition prices are common in Romania during harvest campaigns. More so this year, when after the poor harvest and resulting high prices in 2012, wheat production is expected to bounce back to the record levels of 2011.
Simona Bazavan
Find out more about this and other topics at the third edition of BR's Focus on Agriculture event on October 31 and November 1, at Romexpo Bucharest.