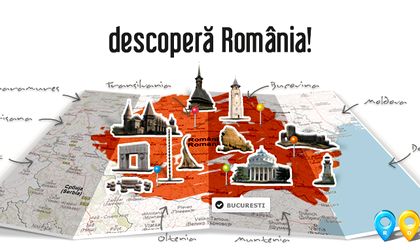 The National Authority for Tourism (ANT) announced it expects some 100,000 Russian tourists in Romania during 2016-2017, following an official delegation to Moscow composed of ANT's President Anca Pavel Nedelea, the National Association of Tourism Agencies' President Aurelian Marcu and 20 tour operators in Romania, specialized on incoming.
"The deadlines are very tight and if we want to start 2016 with contracts and increase movement of Russian tourists in Romania, we need to start events in March and April already," said the ANT representative.
The number of Russian tourists coming to Romania at the moment stands at about 30,000. The authority expects an increase both due to special programs aimed at people in Russia, but also due to the fact that they no longer go on vacations in Turkey or Egypt.
"It is imperative that we move quickly, because the realities will change quickly and during this time we should already attract a much better tourist movement in Romania," the ANT president stated.
The delegation to Moscow aims to present the "Discover Romania" program, designed especially for the Russian market.
Natalia Martian