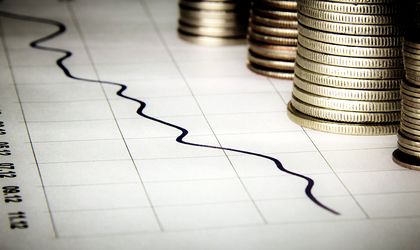 In December 2015 consumer prices registered a 0.9 percent drop (measured by the Consumer Price Index) against December 2014, according to data released by the National Institute for Statistics (INS). Measured by the Harmonised Consumer Prices Index, the annual inflation rate stood at -0.7 percent. The year-end inflation was below the minimum of the National Bank of Romania (BNR) target interval for the second year in a row.
Compared to the previous month, consumer prices went up by 0.11 percent, with food products registering a 0.24 percent increase, service prices going up by 0.4 percent, while non-food products were 0.1 percent cheaper, the INS further reports.
Consumer prices during the last 12 months (January-December 2015) were 0.6 percent lower based on CPI and 0.4 percent lower measured by HCPI when compared to the same period of the previous year.
In December 2015, most goods and services were cheaper compared to December 2014 (37.5 percent). A share of 33.9 percent goods and services saw a slight increase in prices, between 0 and 2.5 percent, while 28.6 percent of goods had prices higher by more than 2.5 percent.
Food products were 6.2 percent cheaper, while non-foods and services saw increases of 1.95 percent and 2.4 percent, respectively. Among food products the largest decreases were seen for corn meal (down 12.7 percent) and cow's milk (down 11.7 percent). At the other end of the scale, the price for potatoes went up by 20.3 percent and vegetables and canned vegetables were 7.6 percent more expensive.
BNR had estimated early in 2015 an annual inflation of 2.2 percent. It successively revised it downwards to -0.7 pct in November, as the VAT on food was cut in June from 24 to 9 percent, among other fiscal measures taken by the government. The central bank expects inflation to stay in negative territory until May 2016.
For 2016 BNR estimates the inflation at 1.1 percent, revised upwards in November from 0.7 percent forecast in August. The annual target of the central bank is still 2.5pct, plus/minus one percentage points, and the inflation is expected to enter the interval in 2017.
Natalia Martian