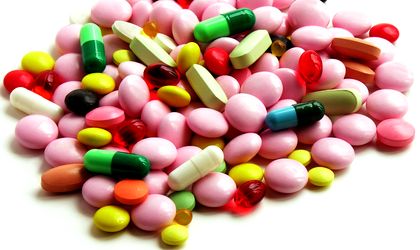 New drugs are set to be included on the reimbursed list based on cost-volume agreements, which will have to be negotiated directly by health authorities and drugs makers, according to a draft bill by the Ministry of Health.
At present there are some 132-136 medicines pending approval for inclusion on the reimbursed drugs list, according to experts. The last major update of the list took place in 2008 and since then the government has only included 17 new orphan drugs this summer for reimbursement.
The bill states that the cost-volume agreements will work for new drugs that will enter on the list under certain circumstances, while the claw back will remain in place for the rest of the drugs.
The negotiations with these agreements will be carried out by the drugs producers and a public committee comprising representatives that will be appointed by the minister of health, the delegate minister of budget, tax administration ANAF, the National Medicine Agency (ANMDM) and  health insurance body CNAS. The agreements will be vetted by the CNAS and by the Ministry of Health, for national health plans.
The starting price for the negotiations is 5 percentage points higher than the average value in the last fourth quarters of the p percentage, which is applied on the sales of each producers under the claw back tax.
The producers will pay each quarter a contribution for the cost-volume agreements, which is computed by applying the percentage negotiated on the retail price without VAT/distribution price without VAT, with reference to the consumption of drugs each quarter in comparison to volumes included in cost-volume agreements.
"In Romania, the amounts dedicated to these agreements are part of the quarterly budget, for which the claw back applies (…) the quarterly budget remaining at RON 1.5 billion, the equivalent of consumption in 2011," said Dragos Damian, president of the Generic Drug Manufacturers Association (APMGR), quoted by Mediafax newswire.
Damian has called for a differentiated claw back between producers of innovative and generics drugs, which are cheaper products that use expired patents.
At present, the claw back paid by producers of drugs amounts to over 20 percent of their sales each quarter.
Ovidiu Posirca