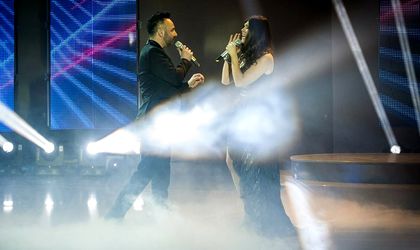 Paula Seling and Ovi, Romania's representatives at Eurovision 2014, ended the contest on Saturday on the 12th position, after the finale in B&W Hallerna in Copenhagen. 
The 2015 edition of Eurovision will take place in Austria, after Conchita Wurst won the competition this year with the song "Rise like a Pheonix", that managed to gather 290 points. Netherlands came in second with 238 points, followed by Sweden with 218 points.
Paula Seling and Ovidiu Cernauteanu (Ovi) competed in Eurovision with the song "Miracle", that was voted the most by Moldova (12 points), Austria, Israel and Malta (8 points each). The Romanian public voted the most for Sweden (12 points), Hungary (10 points) and Austria (8 points).
"Thank you Europe! See you next year in Austria!", Paula Seling and Ovi wrote on their Facebook page, shortly after the result were announced.
37 countries participated in this year's Eurovision.