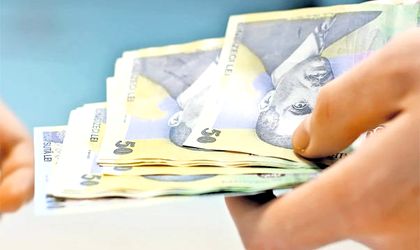 Romanian average net salary inched up 0.3 percent to 1,687 lei (EUR380) in June, from RON 1,682 a month earlier, the statistics institute INS said Wednesday. Compared to June 2013, the net wage increase 5 percent, with the highest values registered in the oil&gas industries and the lowest in Horeca. 
In the oil extraction field, the average net wage in June was RON 4,707, while hotel and restaurant employees were paid on average RON 981.
Average brute wages were RON 2,334 in June, up 0.3 percent on the month. In June 2014, most activities recorded higher wages as a result of occasional bonuses, money coming in from other funds and fresh profit. The most significant wage increases were recorded in the printing industry (up 12.7 percent) and tabacco (up 10.7 percent).
The most significant salary decreases were registered in the oil and gas extraction field, with 14.6 percent and in the case of financial services and pharma: drops between 6 and 9 percent.