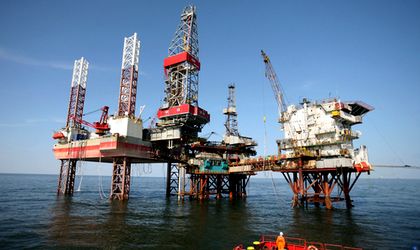 Romania's top oil and gas group Petrom and U.S. major ExxonMobil will need to invest USD 4-5 billion to extract gas from a Black Sea field, provided additional data confirms their find, President Traian Basescu said on Wednesday, writes Reuters.
The head of state made these statements while visiting the Ocean Endeavor platform where the two companies are currently running drilling operations to discover natural gas deposits.
"If the stockpiles are confirmed, hopefully, Exxon and Petrom will need to make investments of up to EUR 4-5 billion to exploit these resources", according to Traian Basescu.
The official believes it is "an impressive figure" but the "force of the two companies" is making him optimistic, especially considering that "these are companies that are used to success, especially Exxon, specialized in deep drilling".
The two companies jointly own Domino-1, the first deep water exploration well in Romanian waters and in 2012, they said they had discovered 42-84 billion cubic meters (bcm) of gas reserves.
Traian Basescu thanked the two companies and sent the following message: "Until December 21 I am a supporter of theirs and starting with December 22 I will be a Romanian which supports successful investments".
Outside of the incoming financing, Romania has another reason to support the discovery of natural gas resources in the Black Sea: energy independence. The president hopes that by 2020, Romania will be able to cover the gas necessities for both Romania and Moldova.
"I am optimistic that Romania will be capable, around 2019-2020, to cover the gas needs of not only Romania but also Moldova", Traian Basescu estimated, quoted by Mediafax.
Earlier this year, Petrom and Exxon began drilling a second deepwater well in the Black Sea in the European Union state, needed to assess the size and commercial viability of the gas field previously discovered at Domino-1.