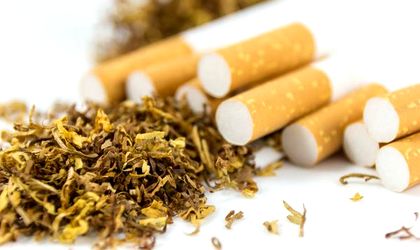 "The Global Tobacco Epidemic 2015" report by the World Health Organization (WHO) shows Romania is one of the few low and middle-income countries (13 countries) to implement sufficiently high tobacco taxes.
More than half of the world's countries, with 40 percent of the world's population (2.8 billion people) have implemented at least one MPOWER measure (measures intended to assist in the country-level implementation of effective interventions to reduce the demand for tobacco), shows the WHO report. By 2014, Romania was among the 11 countries that had raised taxes on cigarettes to more than 75 percent of the retail price, joining the 22 countries who had adopted the measure before 2008.
In 2014, the average cost for a pack of cigarettes in Romania was of RON 14.50 with a total taxation of 75.41 percent (of which 37.06 percent is represented by specific excise, 19 percent by ad valorem excise and 19.35 percent by VAT). For comparison, the average price for premium tobacco was of RON 14.80 per 20 cigarettes pack, while the cheapest price average was at RON 12.70 per pack.
The tax increases took the affordability index as reported to GDP to 4.32 percent, making cigarettes less affordable for most Romanians.
The money collected from tobacco taxes were used for health (EUR 10 per 1,000 cigarettes and EUR 13 per kilogram of loose tobacco). Additionally, 1 percent of the budget from the excise on cigarettes was used to finance sports.
The report shows that globally one person dies from tobacco-related disease every six seconds or so, equivalent to about 6 million people a year. That number is forecast to rise to more than 8 million people a year by 2030 unless strong measures are taken. One of the proposed measures is that at least 75 percent of the price of a pack of cigarettes should be tax.
There are a billion smokers worldwide, Romania still having 4.85 million people who smoke daily.
Tobacco is one of the four main risk factors behind non-communicable diseases worldwide – mostly cancers, cardiovascular and lung diseases and diabetes. In 2012 these diseases killed 16 million people under the age of 70, with more than 80 percent of those deaths in poor or middle-income countries.
Natalia Martian