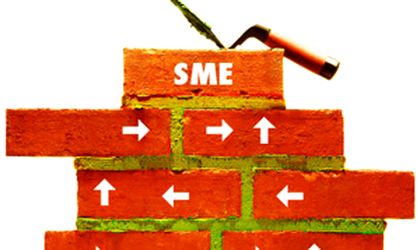 The Romanian government decided to allocate EUR 100 million from the 2014-2020 Regional Operational Programme (POR) towards the SME Initiative, according to European Commission (EC) officials.
The SME Initiative is a joint financial instrument of the EC and the EIB Group (the European Investment Bank and European Investment Fund) which aims to stimulate SME financing by providing partial risk cover for SME loan portfolios of originating financial institutions.
"The SME Initiative does not require co-financing from national or regional budgets. Without affecting the national budget, the SME Initiative will stimulate job creation and economic growth in Romania, " said Corina Cretu, European Commissioner for Regional Policies.
According to the 2014-2020 POR approved by EC in June, more than 5,000 SMEs will be supported, leading to an increase of nearly 50 percent in labour productivity in less developed regions.
"In 2007-2013 a single instrument was applied, JEREMIE, which has had positive results: over 3,700 loans, worth EUR 400 million. This type of financial instrument is a priority for us, being one the European Commission's requests," Marius Nica, minister of European funds stressed.
Natalia Martian