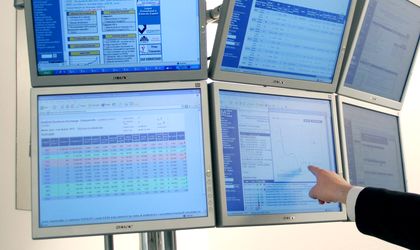 The Ministry of Economy estimates it could raise EUR 600 million from listing a 15 percent stake in Romgaz, the state-owned gas producers, analyzing the potential of a dual listing.
The listing is scheduled for November, after the initial IPO calendar suffered delays as the company had to complete an audit of its gas reserves.
"The EUR 600 million for a 15 percent stake is quite big for the possibilities of the local stock exchange, so we are analyzing a dual listing on the Bucharest Stock Exchange (BSE) and an alternative exchange be it London or Warsaw," said Gabriel Dumitrascu, head of the privatization division at the Energy Department of the Ministry of Economy," quoted by Mediafax newswire.
He added the initial public offering (IPO) in Nuclearelectrica has been delayed by the end of August due to weak market activity. The government aims to sell a 10 percent stake in the state-owned nuclear power producer.
Dumitrascu said that Hidroelectrica, the state-owned hydroelectricity producers, would be prepared for an IPO next autumn, while a minority stake in the Oltenia Energy Holding could be up for sale in the first half of 2014.
The sale of minority stakes in energy companies has been part of the two financial assistance programs agreed by Romania with international lenders. The country is currently negociating a new precautionary loan deal with the IMF, World Bank and the European Commission. The government aims to sign a new agreement by autumn.
Ovidiu Posirca