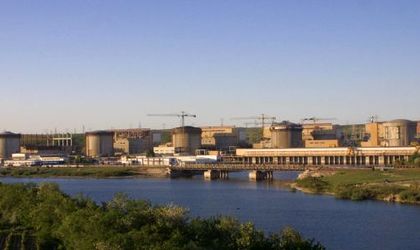 A new nuclear waste facility should be completed in Romania by 2020, after this year's completion target has been missed, said Florin Tatar, general manager of the Nuclear and Radioactive Waste Agency (ANDR), reports Mediafax newswire.
According to initial agency plans, Romania was supposed to build a storage facility for low- and medium-level radioactive waste by 2014, and another facility for high-level waste by 2055.  
"The feasibility study is currently under review. What we know for sure is that this facility will be made. It could be done with foreign partners, which can hold up to half of the stake, or with Romanians," said Monday the agency's head.
ANDR says it is ready to finance the first construction stage of the facility worth EUR 40 million, using funding from Nuclearelectrica, which pays two taxes for generating electricity. Over the course of more than nine years, the state-owned nuclear producer has raised RON 545 million (EUR 123 million) for this investment.
The facility would be used to store waste generated by Nuclearelectrica, the state-owned nuclear producer. At present, the burnt uranium is temporarily stored on the platform of the Cernavoda nuclear plant.
Tatar said the agency is still assessing the best location for the facility, and the Saligny locality in western Constanta County is a favorite, due to its proximity to Cernavoda.
Ovidiu Posirca