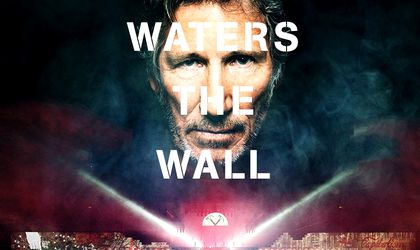 Roger Waters' 2010-2013 tour The Wall Live will hit movie theaters on September 29, when fans from around the world will have the unique opportunity to see the movie premiere. Over 2,000 movie theaters around the world will screen the film, while in Romania the movie will be screened by Cinema City network in Arad Atrium Mall, Arena Mall Bacau, Gold Plaza Baia Mare, City Park Constanta, Braila Mall, Iulius Mall Cluj, Iulius Mall Iasi, Euro Mall Pitesti, Ploiesti Shopping City, Shopping City Mall Targu Jiu, Promenada Mall Targu-Mures, Iulius Mall Timisoara and AFI Palace Cotroceni Bucharest.
"Roger Waters The Wall is a film that unfolds on many levels: an immersive concert experience of the seminal 1979 Pink Floyd album, a road movie of Waters' reckoning with the death of his father in Italy in 1944, and a stirring film that highlights the human cost of armed conflict," explains the official press release of the film.
"Over 4 million fans saw The Wall Live during its three-year run. The massive show was staged 219 times and grossed USD 458.6 million, a record for a solo act. By comparison, Pink Floyd's original Wall tour played to a mere four cities worldwide in 1980/81", states The Rolling Stone Magazine.
According to the official description of the movie trailer, it is based on the groundbreaking concept album, Roger Waters The Wall could be called a concept film: it's a state-of-the-art show that dazzles the senses, combined with an intensely personal road trip that deals with the loss Roger has felt throughout his life due to war. On stage and now on film, Waters has channelled his convictions into his art and his music. With Roger Waters The Wall, Waters—together with his fellow musicians and his creative collaborators—brings audiences an exultant ride of a rock and roll concert, and delivers an unforgettable, deeply emotional experienc
Tatiana Lazar