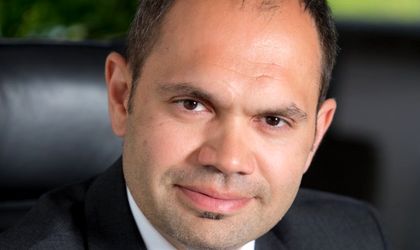 Starting July 1, UPC Romania will have Robert Redeleanu as the new general director, announces a company press release. He has been chief marketing officer for UPC since 2013, being in charge of the marketing, sales and client service departments.
The change comes as Severina Pascu, the UPC's general director until now, has moved on to Liberty Global's Central and Eastern Europe (CEE) region management.
According to data from Liberty Global, UPC Romania has shown a decrease of some 10 percent in USD revenues during the first quarter of 2015. However, if calculated in RON, reveues have increased by eight percent. The company attributes this difference to the negative evolution of our local currency against US currency.
At first quarter's end, UPC Romania's number of subscriptions has reached a total of nearly two million on all segments of television, internet and telephony. Year on year, the company has a total of more than 65,000 new subscriptions and expects to continue its growth due to the advance of 13 percent in Internet and digital television subscriptions in recent years.
The Romanian operator is affiliated to UPC Broadband, the European division of Liberty Global, one of the largest cable communications companies in the world. The company provides television services (digital, satellite and analogue), broadband internet and telephony in some 200 spots in Romania.
Natalia Martian