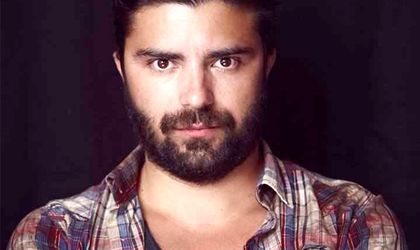 Many of the world's top creatives under one roof, networking with the biggest names in advertising, inspiring seminars and presentations, wild parties and disputed awards – this was Cannes Lions 2015. Local industry professionals shared their views on the festival – good and bad – with BR, reflected on their award hauls and set out their ambitions for next year's event.
Romanita Oprea
Cannes Lions, the world's biggest annual celebration of the creative communications industry, received a record number of entries this year: 40,133 across Cannes Lions, Lions Health and Lions Innovation. Philip Thomas, CEO of Lions Festivals, said that the figures showed an "industry that believes in the power of creativity as a driving force for business and for brands. The Lions are a proxy for great creativity, and it is exciting to see marketers globally pushing themselves and their agency partners to produce truly outstanding work, and having the confidence to bring it to Cannes Lions to compete on the world stage."
Agencies worldwide upped their interest in categories such as Creative Effectiveness (which saw its number of entries double from last year), Branded Content & Entertainment (with an 18 percent rise), Film (8 percent), and Film Craft (over 6 percent). The festival's new category, Glass Lion: The Lion for Change, created to address issues of gender inequality and prejudice, received 166 entries in its launch year.
Meanwhile, Lions Health, the global creative festival for healthcare communications, attracted 1,862 entries in its second year, a 30 percent increase. Lions Innovation, a new festival that brings together data, technology and creativity, received 226 entries under the Innovation category and 619 entries for Creative Data. Japan, the UK, USA and Germany are the stand-out countries in terms of entry numbers.
Despite the international growth of the festival, this year Romania submitted a total of 144 entries – a slight decrease compared to last year's 151 – from 21 agencies. Local players competed this year predominantly in the categories: Media (29 entries), Direct (26) and PR (20), followed by Promo & Activation (18) and Cyber (15). Outdoor (11) and Mobile (8) attracted a moderate number of entries, while Film (5), Press and Design (4 each), Creative Effectiveness (3) and Branded Content & Entertainment (1) saw fewer entries from Romanian firms. According to the Cannes Lions organizers, the Romanian advertising industry was also present in the newly launched competitions, with four in Health & Wellness (Lions Health) and three in Creative Data (Innovation Lions).
"All agencies are now doing communication; we no longer speak about PR, advertising and digital. All of these domains are now about starting and fueling a conversation with the client, who is constantly under information siege. Brands are now fighting to find ways to make the conversation happen online; it doesn't really matter if it's PR, digital or advertising agencies doing it. Nevertheless, PR has an advantage, which is crisis communication, and there are so many crises going on out there," Ana Maria Diceanu, head of the crisis management division/PR director at GMP PR, told BR.
According to Jorg Riommi, chief creative director at Publicis Romania, Cannes is refreshing, inspiring and a true power-up. He has regularly attended the festival since he started in the business, except last year, which has given him some perspective on what happened in 2015. "This year I focused on the speakers and seminars – after all, it is very easy to see all the work online – to grasp the moods, trends and major conversation topics, to get the pulse of the industry. I also believe it is an unbeatable opportunity for networking and connecting with fellow creatives and leaders from the other markets, especially now we are in a big, new network like Publicis," Riommi told BR.
Having attended the Cannes Lions festival every year for almost a decade now, Razvan Capanescu, chief creative director at Leo Burnett Romania, considers 2015 probably the most hotly fought competition yet. "There was a record number of entries and probably a record number of awards going to social campaigns. We saw a Grand Prix for a non-brand of a non-client (the Buenos Aires Public Bike System) and small jokes like Beer Tooth Implant getting a Titanium award. At the same time, big campaigns for big clients (like P&G and Samsung) did very well, and that's a good sign," said Capanescu.
He also found some of the seminars inspiring. "Marilyn Manson was a surprisingly down to earth guy, who meant business. The Google Beach and Facebook Beach were the most generous oases for festival delegates and the rosé was never in short supply at the parties! We should expect robots (human-like androids with synesthetic skin and all) as receptionists sometime soon," said the Leo Burnett representative.
For Capanescu, Cannes 2015 was also more futuristic than previously, and the Direct category became one of the most powerful and inspiring. "What I liked a lot this year was that I saw innovation as a smart thought, not just as a simple use of technology. For example, The Lucky Iron Fish – even though the idea didn't belong to the agency that entered the work – the Samsung Truck and the Volvo LifePaint," noted the chief creative director of Leo Burnett Romania.
However, some voiced reservations. Riommi commented, "I think Cannes is growing and growing, and with it, its ego. I'm afraid it might be losing its focus on real work for real people and real brands and products. It seems to me that if you are not social or don't stand for a cause, you are not trendy enough for Cannes these days. That's a bit weird, I think. It's good to want to save the world and get involved with good causes, but as a creative this also makes me a bit sad somehow: seeing so much social work awarded, or work that has mostlysocial implications, makes me think of recessions and reasons why we're not seeing as many great ideas from brands instead."
He also believes that while it's good to promote gender equality by introducing more awards like the Glass Lions, or expand side competitions, like Lions Health and Innovation Lions, the business side of the festival machine and the internal politics are taking over somewhat and distorting the real reason for the awards. "This is my opinion, from what I have personally seen. But I have been reading similar stories all over the media," the Publicis creative concluded.
On the same theme, Catalin Dobre, executive creative director at McCann Erickson Romania, believes that Cannes has created an ecosystem of creativity that produces inspiration. The genius in it, as he describes it, is that the organizers managed to create a mechanism where even the bad things in the festival are needed to make it work. "Take the controversy surrounding the winners for instance. I haven't heard anybody say, 'Next year, I'm not entering work at Cannes.' Instead, I hear endless discussions starting with, 'This is not a Grand Prix, not in a million years…' that end with, 'We must do some great work next year…' Cannes has this weird, but beautiful power," commented Dobre.
He gave the example of the big entertainment names who have presentations in front of large crowds and just say, "Hi", not leaving any great idea behind them. Nobody argues that they shouldn't have been invited in the first place; on the contrary, it has a positive effect by triggering conversations about creativity in entertainment. "It also pumps up the advertising creatives' egos by making them think they could also do well in showbiz, if they wanted to. This is the power of a big festival. To create inspiration beyond negativity. And that's why it will continue to make creative people from all over the world fly to the French Riviera," concluded the executive creative director of McCann Erickson Romania.
2015 was another good year for Dobre's agency, which went home awards for the fifth year in a row. This year's winning campaigns were "Sunday Grannies" and "Ghita, the Social Shepherd", both for the same client, Vodafone Romania. "Ghita, The Social Shepherd" took a Bronze in the Creative Effectiveness competition, which is a first for Romania. Meanwhile, "Sunday Grannies" scooped two Bronze Lions in Promo & Activations and one in PR. With these new Lions, McCann Bucharest's total haul at Cannes Lions reaches 21 in five years.
"I am really proud of our performance because I know the daily hard work behind it. We managed to win all our awards with big campaigns, with big clients. This promotes a culture of putting in an effort and doing great work on the day-to-day briefs, not waiting for a 'creative opportunity' to come along and make a push for awards. This attitude can ruin an agency because it creates a separation between daily work and 'festival' work and people end up having the wrong focus," said Dobre.
He added, "We are building this culture at McCann and we have proved it works because we have won at Cannes for five years in a row. And I love it because this raises the ambition in all of our clients. Everybody wants work entered at Cannes because they know this is not crazy creative work created especially for the festival – it's work that sells."
Reflecting this, all McCann Erickson Romania's Cannes winners were also Effie winners. Such awards represent a challenge for the agency, in Dobre's view: not to let its courageous clients down. "It's also pretty cool coming to work and knowing that you are creating work for ambitious people with the same aspirations. We are really proud of bringing the first Creative Effectiveness Lion to Romania. It's a rare one. This is a new category in which you can enter only winning work from the previous year. To keep it short, it means three things. One: consistency. We win every year and this allows us to enter this category. Two: real clients with real challenges. Our winning work makes a difference to our clients' business. Three: creative work sells. This category awards work that stands out not only for the freshness of the idea, but also from a sales perspective," outlined the executive creative director.
Also celebrating is Riommi who brought home Publicis Romania's first Bronze Cannes Lion this year, with the campaign #seatbeltb00bing for ACR, in the category Promo & Activation/Use of Social Audience. "Considering that I started in Publicis on 1 July last year, and I had to get all the teams and clients from scratch, find the ideas worth fighting for, sell them, pack them at the highest standard and all this in basically just nine months, I can say it was almost a birth! It is rewarding to have managed, with such a great team and client, to bring the first Lion for Publicis Romania in my first year here. I think it is a great sign of agency culture switch and that everything we want is within reach, and I can tell you this is just the beginning of a larger process, raising the creative quality bar for all our clients in the coming months," said Riommi.
Dobre notes that success for a local agency also improves the national industry's standing, creating a virtuous circle. "It was a great year for us and for Romanian agencies. We have the responsibility to build a creative reputation in Romania. Only this way will we not be seen as outsiders in Cannes. And this will help more and more agencies to win at the festival. Also, if we keep up the good work, in a few years this reputation will help us attract talent from abroad. Creatives from all over the world will start to see Romania as a destination for creating great work. We started with a boom five years ago, bringing the first Grand Prix to Eastern Europe," remembered the director.
He is also happy that more Romanian agencies are starting to bring Lions home, such as the likes of Geometry Global and Publicis this year. "There needs to be a collective effort in order to build a country reputation. To quote Vodafone: together we are stronger," added the McCann representative.
This opinion is shared by Capanescu, who believes that Romania, as a country, did rather well this year, getting closer to a two-digit annual tally of metal Lions. "We'll probably be more visible on the industry's global map from that point. But most importantly, another milestone was achieved this year – the first Creative Effectiveness Lion won by an agency from Romania," said Capanescu.
As for his firm's performance, according to the director, Leo Burnett Romania just started, a few months ago, a company transformation (blending its digital and shopper capabilities into its creative teams and processes, for a seamless integration). So, it is still relatively young as a modernly structured agency. "Nevertheless, Cannes 2015 was not a bad year for us at all, as we made three shortlists, in different categories (Direct, Promo & Activation and PR). Considering it was the year with a record number of entries and that only around 2 percent get to be a finalist/ on a shortlist, then it's really not too bad. Personally, I enjoyed the Croisette even more this year having won one Bronze Lion (at my previous agency, Publicis) and made five shortlists in total," said the Leo Burnett creative.
For Claudiu Dobrita, creative director at FCB Bucharest, Cannes is like an old friend: you have to forgive its issues for a greater good. "It's not perfect; it's not what it used to be. But it inspired you once to do great work and you can only hope things will come around once more. It's not a country affair, never was. It's a network-within-holding-affair. Big communication groups claim supremacy and put their champagne on ice as the days go by, based on live rankings and on-the-spot previsions. Romania is still struggling compared to other corners of the globe. Yes, if we look around in the region, we're quite good, but we're far from where we want to be," he argued.
In turn, Felix Tataru, president of GMP Group and global senior vice-president of the International Advertising Association, thinks this year's Cannes Lions was different from previous years. The IAA and Cannes Lions signed for the first time a partnership that enabled IAA members to meet VIPs from the global marcomm industry at the IAA Hut on Croissette Boulevard, just near the Palais de Festival.
"This was an opportunity that made my festival experience even more valuable. Another novelty was the introduction of Lions Innovation, a unique two-day event where data, technology and creativity intersected. Likewise, this edition gave greater social importance through Glass Lions – a category that awards campaigns that support women's rights and discourage gender discrimination," said Tataru.
It was the first visit to Cannes Lions for Mircea Pascu, managing director of Geometry Global Bucharest. After seven days, over 30 speakers, more than 100 gold-winning campaigns and endless magnums of rosé, the Cannes Lions festival proved for him to be the greatest multicultural advertising experience.
"I cannot say that just a particular part of this story deserves to be highlighted; the Cannes Lions festival experience should be seen as a general state of mind," argued Pascu. For Geometry Global Bucharest it was also a time for celebration: the agency won four Lions this year for its "RGB News" campaign, created for Antena 1 TV station and its Observator show, which promoted blood donations by showing people how life would literally be without red. The idea, developed by creative director Mihai Fetcu and his team, consisted of removing the color red from the news, with viewers only seeing green and blue on their screens. The idea won Gold at PR Lions, Silver and Bronze Media Lions and another Silver in Promo & Activation. The campaign was also nominated in the Health Lions Gala.
"I am more than happy. It proved to us that Cannes is not an unattainable chimera and that our team is 100 percent ready for the forthcoming editions. The award-winning entry includes a powerful idea that inspires people to change their habits and behavior. And this is what was recognized throughout the festival," added Pascu.
According to Tataru, this year's nominated and winning works were proof that creativity could be Romania's best ambassador – not only at this festival celebrating communication, but also in festivals celebrating culture. "I'm sure we could give examples in other areas as well, as we have valuable ideas. But I don't think we are that great at implementing them or promoting them. I saw, here, weaker ideas awarded just because they had perfect presentation movies. We do not lack ideas, but we toy with them rather than take them seriously or constantly implement them. If we add such ingredients as seriousness and consistency, Romania might become the Brazil of Europe," added Tataru.
Expectations versus reality
Almost all the Romanian agencies were impressed by the RGB campaign and hoped it would win, according to the GMP Group president. "As I said on the Effie stage, when the campaign was only awarded Bronze, it deserved more, and I am glad this international jury was more generous than the local one. It is a learning experience for us to be more positive and appreciate value when it exists. It is not normal to expect recognition when you do not have the ability to do it, and I'm referring now to the fact that there is no creativity festival in Romania. Coming back to the Cannes Lions results, I expected the pro vote campaign with Mihai Viteazu and Stefan cel Mare, by Razvan Capanescu, to be awarded. However, it was shortlisted which is no small thing. The rest, with the exception of McCann, were good ideas, commonly promoted," said Tataru.
On the same theme, Riommi added, "I would have expected more success for the drinkable ads from Coke Zero/Shazam, and maybe also for the Dove 'Choose beautiful' campaign that I think was a bit overlooked. I also must say I had expectations for our ACR Street View Test campaign – which I find a simple and clever innovative platform that was overlooked by the juries," he commented.
With creativity commonly seen as one of the most subjective elements of advertising, almost all the industry insiders canvassed by BR thought that something of theirs was overlooked. While Capanescu expected the "too informative" film execution from the "DU – two cinema tickets for the price of one" campaign to win big, as he found it a brilliant piece of cinematography and still wonders why it didn't, Pascu hoped that his agency's campaign "Read a tree. Save a Book" for elefant.ro would catch the jury's attention.
"This mobile app (Read a Tree) had a huge impact on the local market – in terms of media coverage, reviews and downloads. It seems that a Gold won at a local mobile festival does not equal at least a nomination at Cannes Lions. But looking back at the award-winning campaigns in the Mobile category, all emphasized advanced technology solutions over creativity," said Pascu.
On the subject of the growing trend to blur the lines between PR and advertising, Diceanu considers the Cannes Festival a traditionally advertising event, although it is positioned as a festival of creativity, to reflect that it is about much more than advertising. "PR is doing better every year, but the PR community still has a lot to learn, especially about how to enter. Advertising agencies are better at doing this. I think this year's Grand Prix winner, #likeagirl, is a fantastic campaign no longer about selling goods, but about dealing with social issues and making the world a better place. This is a new development. PR agencies are recognized in Mobile, in the Glass Lion category, in Media and in Promo & Activation, but they need to do better, and enter more of their best works," said the GMP PR representative.
Technology versus creativity
As more and more voices are arguing than the festival is losing its focus on creativity and becoming more about technology and its use, local industry specialists still believe that Cannes is first and foremost about the power of an idea and the unique way of emphasizing it.
"I had this feeling while watching the winning Mobile entries, but I tried to understand the cultural dimension and what the judging process is all about. Moreover, data and technology are redefining creativity and the festival explores exactly what these changes mean today and in the future. And this has become a serious subject, the reason why the Cannes Lions Innovation festival was introduced," commented the Geometry Global Bucharest representative.
At the same time, Cannes also introduced the Glass Lion this year, proving that it's not just about the means, but about the impactful change one campaign can produce within a socio-cultural environment. "Cannes is not losing focus, Cannes is adapting just like advertising is adapting – and some people just can't keep up," said Pascu.
For Capanescu, the festival stands, as always, for creativity, in whatever shape or form (for good or ill). "Some call it 'the rise of the machines'. And it's partly true; I saw powerful demonstrations of applied technology serving as campaigns for different brands (such as a freakishly real cyborg already interacting with humans). But the good tech-driven campaigns had a purpose. And it was technology crowning an idea, not an excuse for lacking an idea – even though there is more of the latter," he said.
Dobre added, "Cannes is about new ideas. Today we're living in a world where 'new' comes a lot from technology. It makes sense; there is nothing to be scared of. Technology has the power to make our ideas big. Stuff that maybe at some point you would have entered in film as fiction now is really possible and can really make a difference. There is also discussion around how much we see new ideas and new technology. From my point of view, the idea always comes first. The technology only makes it possible and bigger. I trust the jury to always make this distinction," he noted.
Dobre also thinks that Cannes is making a push to have as much innovation in the festival as possible. "They saw a possible tension between innovation/technology and creative ideas and they took action. Now there is a clear distinction between Cannes Lions and Lions Innovation. What started as a category is now taking shape as a standalone part of the festival. So I am looking forward to seeing how this develops," added the McCann Erickson creative.
His opinion is shared by Claudiu Dobrita, who also believes that Cannes has always been about creativity. "Everything else depends on how much this industry can reinvent itself without losing its self-esteem," added Dobrita.
Meanwhile, Riommi considers technology just a tool, saying that you have to feed it ideas to make it work. "Technology alone doesn't do the job. That said, it is empowering, as it opens up new possibilities. I'm not against technology, I'm against technology for its own sake, that overcomes ideas," he said.
"Cannes Lions is pushing generations of creative people to reach unknown and as yet unseen targets. I think that we are irrelevant if we do not take into account what is happening with the consumer today. And the main screen in the consumer's life is the mobile phone. This is the source of new technologies and it is natural that Cannes Lions takes into consideration the latest trends. Creativity does not come into contradiction with technology," concluded Tataru.
With an eye towards 2016
While Publicis is looking for a Gold in 2016 and its professionals are ready to work for it with their clients and team, Pascu and Geometry Global Bucharest say they want to be able to reflect the drive they took from the festival onto the team and their clients and make them realize that Romania has only just begun telling its success story in Cannes.
The same stance is taken by FCB Bucharest which wants to be present and matter. "Real work brings real pride – the kind that lasts," said Dobrita.
Tataru has a different mindset, namely that is useless to go to Cannes if you do not make an effort to change your professional life. He says he will try to implement some of the things he saw at Cannes at GMP Group, but at the same time admits that the first to judge these measures will be the clients, then the consumers and only afterwards the Cannes Lions jury.
Remaining on the jury theme, Capanescu is hoping next year for more scrupulous juries (who take their time to discern bogus from meritorious) and bigger and better campaigns from his agency, sure that a combination of these factors will naturally result in increasing the number of metal Lions for Leo Burnett.
Others have similarly high expectations. "I want to have the biggest and happiest delegation of agency people and clients in Cannes. This means more clients on the winning list and most of our creative teams with great entries in the festival. I want a reason to party every night. This means entering work in all categories, including the ones from the last night gala: Integrated and Titanium. I want more Romanian agencies winning. This will mean we are starting to build our country creative reputation," said Dobre.
Offering a PR perspective, Diceanu believes that the PR industry should learn how to make video entries in order to have its work submitted at a festival where advertising is more empowered, as is the case at Cannes Lions.