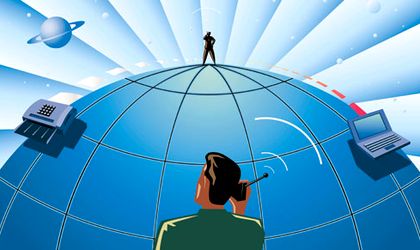 Starting July 1, 2013, lower roaming tariffs will come into force within the European Union space, including Romania.
From now on, European consumers will have to pay 24 eurocents per minute (VAT not included) for outgoing calls, tariffs which are 17 percent lower than what they had to pay last year.
For incoming calls, customers must pay 7 eurocents per minute, (VAT not included), 12.5 percent lower than the tariffs practiced in 2012.
When they send an SMS abroad, customers should pay 8 eurocents (VAT not included), which is 11 percent decrease compared to last year.
Last but not least, for internet and data transfer services customers must pay 45 eurocents per megabyte (VAT not included), 36 percent down on the tariffs practiced in 2012.
The EU has also taken down roaming tariffs for data transfer by 36 percent. Consumers can use maps, see videos, check their e-mail and up date their status on social networks when travelling in the EU at cheaper prices.
Tariffs for data transfer in roaming have plummeted by 91 percent in 2013 compared to 2007, while the volume of data in roaming has hiked by 630 percent, according to the EU.
Otillia Haraga