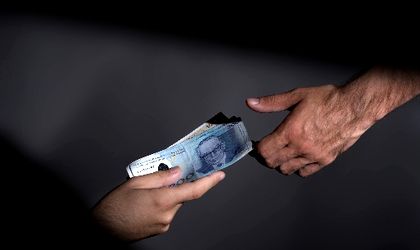 Rosia Montana Gold Corporation (RMGC), the Canada-listed miner set up to exploit gold and silver in Rosia Montana, said on Tuesday it followed strict compliance procedures in Romania after PM Ponta said the company bought politicians.
Asked to state his opinion as citizen on allegations that RMGC bribed local politicians, he said: "Probably yes. I don't have evidence, but probably yes."
The allegations emerged as the Parliament is set to appoint this week a special commission to debate the Rosia Montana draft mining bill.
RMGC said in a statement its relations with Romanian politicians were transparent and legal, adding the company abides to the UK Bribery Act, the US Foreign Corrupt Practices and the Canadian Corruption of Foreign Public Officials Act.
"According to RMGC policies and practices of avoiding and preventing corruption deeds (a document signed by all the directors, employees, consultants and business partners), the contributions to political parties or political candidates are strictly prohibited," said the miner.
It added that RMGC's management signs on a quaterly basis a certificate stating the company didn't make any illegal payments.
RMGC, whose largest shareholder is Gabriel Resources, said it refused to be dragged into political conflicts or debates. The company wants to build in Rosia Montana the largest open pit mine in Europe.
Ovidiu Posirca