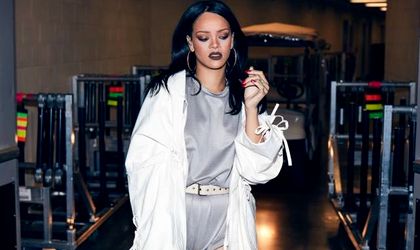 Pop singer Rihanna will concert in Bucharest this summer, as part of her ANTI World Tour. The artist announced today in a Facebook post she was coming to Romania on August 14 to promote her latest album, ANTI.
She will be the opening act for the ZUTOPIA Music Festival, which also includes performances from SIA and Steve Aoki. The 3-day event will be held in the Constitution Square, near the Palace of Parliament, in central Bucharest.
Danish singers Fallulah and Oh Land and Belgian musician Selah Sue are also guest artist.
Prices for Rihanna's concert start at RON 151 and can go up to RON 648. They can be bought through eventim.ro.
The festival is organized under the aegis of Live Music Events in Bucharest – Summer 2016 – Marcel Avram, East European Production, D&D East Entertainment and Radio Zu.
Find out more on their Facebook page.