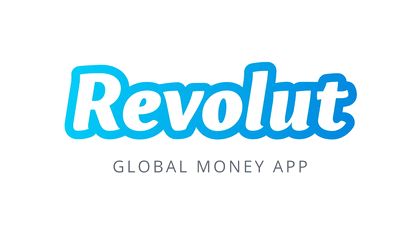 Revolut, the latest 'unicorn' in the world market, meaning a young company that gets to a valuation of over USD 1 billion, received a USD 250 million funding from a round of funding (C series) led by Hong Kong's DST Global. The money was raised from a portfolio of new and existing investors, including Silicon Valley reference investors such as Index Ventures or Ribbit capital. The new funding valuates the company at USD 1.7 billion, a five time increase over the past year. The total funding so far for Revolut since the launch three years ago stands at USD 340 million.
In an exclusive interview for Business Review, Andrius Biceika, head of Country Managers at Revolut, said the company will use the money to expand globally, starting with the United States, Canada, Singapore, Hong Kong and Australia in 2018. Additionally, the company expects the team to grow from 350 employees currently to around 800 at the end of the year, focusing on attracting talented engineers and designers.
Revolut CEO Nik Storonsky says for Business Review that "we hope we will not have an investment round in the next two years, our plan being to make it profitable and to think of a potential IPO in the future."
Romanian consumers will be able to open an app-based current account in three minutes, send free domestic and international money transfers and spend abroad with no fees as fintech giant announced, two weeks ago, the launch of its service in Romania.
"The next goals following this round of funding are to double the number of employees, enter the international markets and develop many more facilities within our product. Entering the international markets is scheduled for this year, and once we have a presence in these markets, we will be able to reduce the cost of international transfers to help millions manage their personal finances in an honest way , simply and without the exorbitant costs of traditional banks", says Storonsky
The banking system will soon change 
"It is an honor for us to have the Global DST together and at the same time a confirmation of our business strategy when we start expanding the Revolution around the world. The banking industry has so far avoided disruptive transformation through technology, but things will soon change globally", Storonsky continued.
DST Global, the leader of the funding round, was founded by Yuri Milner in 2009 and is one the largest global investment groups focused exclusively on Internet businesses. DST's headquarters are in Hong Kong.
"Revolut develops and delivers technology that reduces the complexity and cost of financial services for both consumers and small businesses. We are pleased to support Nik and his team to continue to innovate, launch new services and expand geographically", says Tom Stafford, Global DST Managing Partner.
The investment and substantial growth in the valuation of Revolut come as a result of a record growth in activity. The company is currently processing over USD 1.8 million per month, and it gets between 6,000 and 8,000 new users daily. The company currently has 2 million customers and the goal is to reach 100 million over the next 5 years.
With over 250,000 active users every day, Revolut has launched new product features at an impressive speed in their mission of persuading people to give up traditional banks. These include the functionality that allows customers to trade cryptocoins by simply tapping a button or saving them by rounding up daily transactions and adding the difference to a digital Vault.