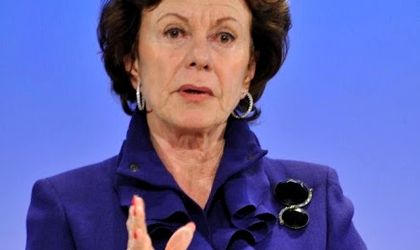 The European Union (EU) will pen a series of reforms for a pan-European telecommunications market this year, which are meant to support competition and investment in the sector, as announced by Neelie Kroes (in picture), vice-president of the EC, writes Reuters.
"We're working on a range of measures to create common and stable conditions across the EU for telecoms competition, investment and growth, which should also make cross-border consolidation more attractive," the European commissioner for digital agenda said in comments published on the paper's website on Sunday.
Just two weeks ago, EU competition chief Joaquin Almunia met with the heads of Europe's big telecoms groups to discuss a pan-European infrastructure network, among whom there were executives from Deutsche Telekom, France Telecom, Telecom Italia, Telefonica, KPN and Belgacom.
Otilia Haraga