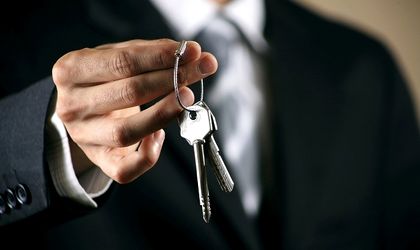 Rent prices asked by owners ranged this July between EUR 230 (for a studio) and EUR 380 (for two bedrooms) in Bucharest, according to a report by Imobiliare.ro. This places the prices at the same level compared to the same month of last year, only two bedroom apartments registering a slight increase of some EUR 20 per month.
The report also covers main university centres across Romania, showing slight increases in prices asked for one bedroom and two bedroom apartments, studios keeping a stable price mostly.
Timisoara registered an increase in prices asked for all types of apartments, studios seeing the largest rise, of 20 percent. Thus, the median price for a studio stood at EUR 180 per month (EUR 150 in July 2014), a one bedroom apartment rent cost EUR 250 (EUR 230 in July 2014) and a two bedroom apartment had an average asking price of EUR 280 (EUR 270 in July 2014).
Brasov saw a more modest price increase, of up to 10 percent. Studio rents remained constant at EUR 200, while one and two bedroom apartment prices rose from EUR 265 per month to EUR 278 and from EUR 335 to EUR 341, respectively.
Cluj-Napoca saw and advance in rent prices that ranked the city first among the most expensive rent prices in Romania. With EUR 250 for studios, EUR 320 for one bedroom and EUR 400 for two bedrooms, Cluj has surpassed Bucharest by 8 percent (studios), 6 percent (one bedroom) and 5 percent (two bedroom) respectively.
Rent asking prices in Constanta increased for one and two bedroom apartments, while studios stayed constant at EUR 200. One bedroom apartment rent grew by some EUR 50 to EUR 300 compared to July 2014, while two bedrooms increased from EUR365 to EUR 400.
Iasi was an exception to the trends registered in the rest of Romania, rent prices staying constant for studios (EUR 200) and two bedrooms (EUR 300), while asking prices for one bedroom apartments dropped by 6 percent to EUR 240 (against EUR 255 in July 2014).
Imobiliare.ro representatives predict a further increase in rent prices in August, reaching the maximum level in September, expecting the search volumes to increase by 30 percent.
Natalia Martian