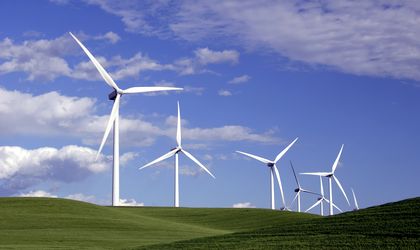 The opening of the electricity market and the support scheme on renewable energy projects are the main elements that will lure foreign investors into sealing deals on the Romanian energy market, specialists told BR.
The privatization of minority stakes in power generators along with the sale of renewable projects may represent good investment opportunities in the next period, according to Marius Berariu, associate at law firm Clifford Chance Badea.
"We have seen a lot of interest from large utilities companies or private equity funds for acquisitions in Romania especially in the renewable sector," said Berariu. He added companies may also find appealing the privatization of three distribution subsidiaries of state-owned Electrica.
Deal making will remain vibrant in the years to come in the wind and solar fields, as well as in the oil and gas distribution businesses, according to Cosmin Stavaru, partner at law firm Bulboaca & Asociatii.
"We expect a boost of successfully completed transactions by the end of the year and first or second quarter of the next year, with many more transactions on solar to happen next year, when investors in solar will likely have a last chance to benefit from 6 green certificates," said Stavaru.
Catalin Micu, managing associate at law firm Zamfirescu Racoti Predoiu, said Romania registered in recent years a boom in M&A deals.
On one hand, this was fueled by Romanian developers that sold "ready to be built" projects to investors. On the other hand, some local investors teamed up with an international firm that would grant "relative independence" from the banking sectors and offer greater chances to sell the electricity output in Romania, according to Micu.
The economy and the political decision in the case of major projects to be carried out by state entities, such as the Tarnita-Lapustesti plant, are key in sustaining M&A deals, stated Vlad Neacsu, associate lawyer at law firm Popovici Nitu & Asociatii.
The Energy & Mining sector accounted for 12 percent of the USD 384 million worth of disclosed transactions in the first semester, according to the M&A Barometer published by the professional services firm Ernst&Young.
Ovidiu Posirca