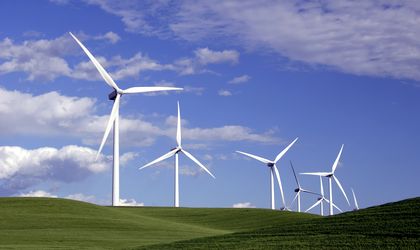 Deal-making in the renewable sector is set to slow in the coming years, after the government changed what it deemed the too generous subsidies for producers last year.
[restrict]
According to a report published earlier this year by law firm CMS and DealWatch on the M&A market in emerging Europe, the top two deals closed in Romania came in the renewable sector.
Prime Acquisition Corp, a blank check company based in the Cayman Islands and with operational offices in China, acquired minority stakes in 50 Romanian photovoltaic plants and the associated green certificates, in a deal worth EUR 288 million.
The second deal biggest deal, worth EUR 109 million, was signed in the wind sector. A joint venture involving Russia's oil major Lukoil and Italy's energy company ERG acquired a 70MW farm from Danish wind turbine maker Vestas.
The report states that the utilities sector, which includes the renewable industry, had a 36 percent share of the overall M&A market, estimated at EUR 1.2 billion, last year.
John Fitzpatrick, co-head of corporate, M&A and private equity in Romania at CMS Cameron McKenna, predicts big deals in the conventional energy sector. The renewable sector has "slowed considerably", but deals are still being struck.
"We could see sales of assets that have been built within the constraints of the scheme, so there are still things going on in renewables; it has not stopped completely," Fitzpatrick told BR.
Last year, the government deferred some certificates for renewable projects, in a bid to limit the impact of incentives on the bills of both households and big industry. The missing certificates were to be recovered over 2017-2020. However, the bill was sent back to Parliament by President Basescu and should be up for debate this spring, according to market experts.
Authorities have also passed legislation cutting the incentives for new projects, to avoid overcompensation. At present, solar producers receive one green certificate, out of the initial six stipulated in the renewable law.
Key sectors for M&A in 2014
The report predicts that the local M&A market will see modest growth this year, adding that "big ticket" deals are being pondered by some serious investors, who are biding their time and planning for the coming years.
Among the main sectors tipped to generate deal-making this year are energy, technology, agriculture and infrastructure.
Horea Popescu, partner, co-head of corporate, M&A and private equity in Romania, said a lot of smaller deals are being struck. He commented that most of the private equity activity in recent years has focused on exits from local companies.
Popescu added that Poland has become an important market for private equity because it is a strong financial hub and has political stability.
The overall M&A market in emerging Europe decreased by 19 percent last year to EUR 112 billion, accounting for 2,555 deals, out of which 148 were in Romania.
Ovidiu Posirca
[restrict]