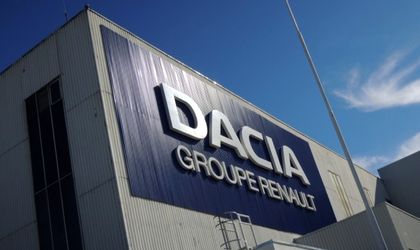 Dacia CEO Nicolas Maure said on Thursday that Renault group will not leave Mioveni, although there is not yet a highway linking Constanta harbor to the West of the country, and will continue investments.
"Renault will not leave Mioveni, even if the highway is not being made yet. In case the Pitesti-Nadlac highway is ready, the road transport time would decrease by five hours, to which we add other five hours reduced for the distance between Pitesti and Constanta. In total we would earn ten hours of transport," said Maure, at the celebration of ten years of activity of Mioveni's Alliance International Logistic Network.
He said that Dacia can wait a few years until the Pitesti-Sibiu motorway will be ready.
"Dacia can wait a few years until the highway will be constructed, and afterwards we'll save up ten hours of transport. Probably the highway works will begin in 2017 and by 2020 will be ready. There might be delays of one-two years until the completion of works, but we will not go," added Maure, as quoted by Mediafax.
Deputy Mircea Draghici, who is also adviser to prime minister Victor Ponta, said that in June Romania's National Company of Motorways and National Roads will sign the contract for the feasibility study's revision.
Staff