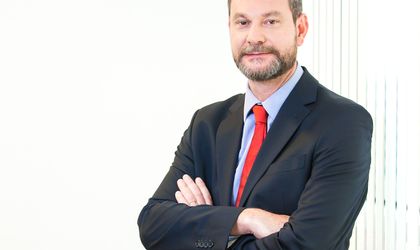 Brazilian Flavio de Almeida Junior (48 years) replaces Antoine Aoun as procurement director of Renault group Romania. Aoun is moving on to take new responsibilities within the Renault-Nissan Alliance, as vice-president of international projects.
With an experience of 25 years in engineering and procurement of services and components in the automotive industry, particularly in the Brazilian and French markets, Almeida Junior coordinates, since September 2015, the activities of approximately 130 employees of the directorate for procurement within Renault group Romania.
Flavio de Almeida Junior is a graduate of the Federal University of Santa Catarina (Brazil), the Faculty of Mechanical Engineering, and has post graduate specializations in Marketing (ESPM, Brazil), Group Technology (Unicamp University Campinas, Brazil) and Business School (Kellogg, DOOR).
Almeida Junior debuted in 1990 as a trainee at Malhe group. Until 2000, he was in charge of procurement activities in various companies, service and automotive components providers in the Brazilian market. The same year he joined the Renault group in Brazil, on the position of senior buyer for powertrains (GMP) and then became project manager for engine procurement. In 2005 he went to France where he served as director of performance suppliers in the Europe region. In 2009 he returned to Brazil as director of procurement and regional manager (GMP, raw materials, stamped parts, paints, fluids). In 2011, Flavio de Almeida Junior becomes procurement CEO (vehicle components, projects, post sale) and regional manager for payable accounts (chassis, electrical systems and body). In 2013 he was appointed director of procurement for Renault Brazil and vice-president of ANFAVEA (National Association of Auto Manufacturers), where he represents the company Renault. Starting September 2015 he joined the group in Romania, as procurement director.
Procurement division is responsible for procurement of raw materials, parts, machinery equipment and services for all entities in the Renault group Romania. The 130 employees of the procurement directorate are responsible for relations with more than 1,000 suppliers in Romania and the region and manage a purchasing volume of about EUR 2 billion per year.
Natalia Martian