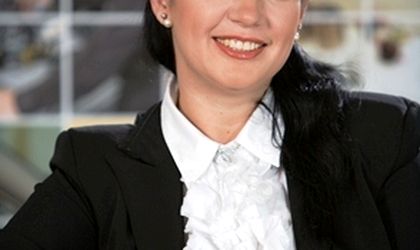 Dana Oprisan, 44, has been named executive director of the HR department at Renault Romania, taking over from Radu Mavrodin, who is HR director for the Euromed-Africa region, including Romania.
Oprisan, a computer science graduate,  started working for Renault Romania in 2006. She was HR director of the Renault Technologie Roumanie (RTR), the R&D center, until 2011, when she moved to France to work on a global HR efficiency program. She came back one year later as HR deputy executive director of Renault Romania.
She previously held HR director positions at Rolem Codlea (part of Draexlmaier), Sanex Cluj, Scop Computers and was HR manager at Mobilrom (Orange Romania) and Abela Rocas.
Mavordin said that 17,500 are working for Renault in Romania, making it the second largest operation of Renault Group and the first in the Euromed-Africa region.
Ovidiu Posirca