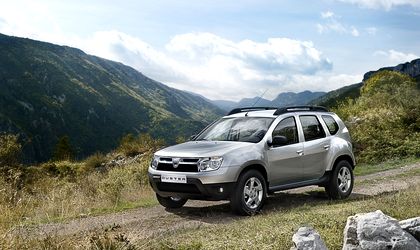 Czech Jan Ptacek,44, will become the new general manager of Renault Commercial Roumanie, which handles the local sales of Dacia, Renault and Nissan brands, as of September 1. He is replacing Thomas Dubruel, who will become deputy general manager of Renault MAIS, the distribution subsidiary of Renault Group in Turkey.
Ptacek has worked for two decades for Renault Group, holding in his early career days position in the marketing department and commercial network management of the car maker in the Czech Republic and France.
In 2003 he becomes marketing director of the Dacia brand, coordinating the launch of the Logan model. In 2004 he is returning to Paris, in the strategy and marketing department of the group. He was director of the Entry Commercial Range, and has handled for four years the marketing strategy of the Entry range and the Dacia brand.
He is named marketing director of Renault of Russia and Eurasia region in 2008 and becomes general manager of the Renault commercial subsidiary in Ukraine at the end of 2012.
"I have spent a fascinating part my career working for this beautiful project that is called Dacia. I am eager to return to Bucharest and continue these efforts together with the teams in Romania," said Ptacek in a statement.
Ovidiu Posirca