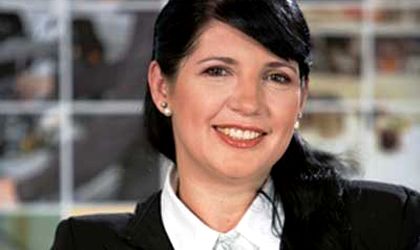 With a workforce of approximately 17,000, Renault is one of the country's main employers. Dana Oprisan, head of human resources at Renault Romania, told BR what drives the company's training and employment policies.
[restrict]
Is Renault hiring? How many people does the company employ in Romania right now?
Between 2000 and 2013, Renault invested over EUR 2.2 billion in Romania to develop a complete auto chain, from design to engineering, car manufacturing and sales. In parallel with these investments, human resources are indispensable when it comes to new and skilled jobs. At the end of 2013, Renault Romania had approximately 17,000 employees. We expect activity to remain stable in 2014, and the number of employees to be similar to last year. Renault Romania continues its strategy to attract talent.
What type of specialists are you seeking right now?
While the company previously went through intense development, currently we can say that we are going through a consolidation period. The focus now is on quality rather than volumes, so we are looking for people who are highly skilled in certain fields. We are present at job fairs across the country, on recruitment sites and social networks, with vacancies in electrical engineering, mechanical engineering, electronics, telecommunications, road vehicles, and the management and engineering of technological systems.
Will you be further developing the R&D team in Romania?
The Renault Technologie Roumanie (RTR) teams in Romania are currently made up of 2,300 engineers and technicians, distributed between Bucharest (design), Titu (testing) and Mioveni (industrialization). RTR's main responsibility is to develop and adjust the entry range for the international level.
What other benefits are included in employee packages?
In the area of health benefits, as of this year all the approximately 17,000 employees have health insurance. They get free access to a wide range of medical services from one of the top private clinic networks in Romania.
In 2013, Dacia employees received non-salary benefits that cost the company nearly an additional EUR 30 million per year. These include Easter and Christmas bonuses (RON 957 gross and RON 1,006 gross, respectively), RON 60 of gift vouchers for all female employees on March 8, Christmas gift vouchers (RON 60), a profit-based bonus (RON 1,680 gross), holiday bonus (RON 1,341 gross), meal tickets, a free hot meal for operators, subsidized transport, rest and treatment vouchers, various forms of support in the event of a wedding, death, etc. They also get days off paid at basic rate, aside from legal or religious holidays, in the following situations: family events such as the birth of a child, wedding or death, moving house or for blood donations. The period off varies in these cases between one day (in the event of the death of a grandchild, sibling or parent) and five days (for the birth or adoption of a child, the death of a spouse, child, parent or in-law).
What training do employees undergo at Renault?
Renault Romania has invested approximately EUR 36 million in training its employees. The group has created a complex training mechanism: there are two training centers (one in Mioveni and the other in Bucharest), 565 internal trainers with a company background and partnerships with professional training providers around the country. In the past 11 years, company employees have benefitted from 6.5 million training hours in manufacturing, quality, engineering, logistics, management and support, on 780 specialty topics.
Both new and experienced employees are given training. The former follow a professional integration program at the company, and subsequently specialize in their area of expertise.
Employees with significant experience in the group are periodically given training to keep them up to speed with the latest developments in their field or to keep pace with the expansion of the group at international level.
The company accords great importance to the quality of its management. To this end, the training provided by Renault Romania improved in 2013 with new programs for managers. This is part of a five-year management training strategy, at all levels. One of the conditions for success on an increasingly competitive market is to identify and develop the managers of tomorrow. With this common goal, Renault Romania and Achieve Global have drafted a project to develop leadership and business skills in people identified as talents.
To what extent do Romanian employees specialize at foreign subsidiaries?
Over 2009-2013, we organized for the employees of Renault Romania a total of 200 international missions to France, Morocco, Russia, India and Algeria. Currently, we have 106 people on international deployments (as expatriates and on long-term assignments). The results have been very positive, as all those posted abroad still work for the group.
On this topic, I would also mention the exchange of experience at the level of the Renault Group. Since Romania is the mother country for the international production of the entry-level range, Renault Group employees from various corners of the world where Renault has a presence, such as Morocco, Russia and Algeria, come to Romania to specialize in various activities.
Otilia Haraga
[/restrict]