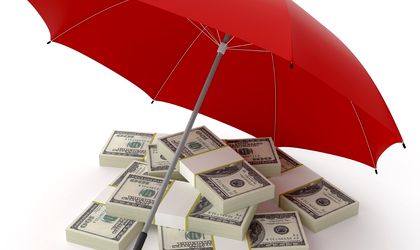 A number of Romanian insurers need to take swift action to strengthen their financial and solvency positions, says a report on the insurance market by the Financial Supervisory Authority (ASF).
The Balance Sheet Review and Stress Test was the first comprehensive assessment of the insurance sector performed in an EU member state. Aimed to enhance both consumer protection and confidence in the Romanian insurance sector, the research covered 13 Romanian insurance undertakings representing more than 80 percent of the Romanian insurance market.
The Balance Sheet Review found an aggregated capital shortfall under the current prudential framework (Solvency I) of RON 1.6 billion (about EUR 356 million), concentrated in four undertakings (Astra Asigurari, Carpatica Asig, Euroins and EximAsig).
When analysed under the Solvency II framework, a regime that will be in place starting 2016, the results indicate that the Romanian insurance sector would not be sufficiently capitalised. Four insurers have a Solvency Capital Requirement ratio above 100 percent while eight undertakings have the Minimum Capital Requirement ratio above 100 percent.
The stress test was conducted on the basis of two economic and financial market scenarios as well as two insurance scenarios involving earthquakes and floods. The earthquake and flood scenarios were the most severe and revealed that only one and three insurers, respectively, would meet the Solvency Capital Requirement ratio. The economic and financial market stress scenarios were less severe with four undertakings meeting the Solvency Capital Requirement ratio.
Acording to Agerpress, Remi Vrignaud president of the National Association of Insurance and Reinsurance Companies in Romania (UNSAR) and CEO of Allianz-Tiriac Asigurari argued that the Romanian insurance sector "can handle with success and without problems" the indemnities in the event of a catastrophe.
"The ability to compensate available to UNSAR members, through reinsurance protections purchased for the year 2015 amounts to up to EUR 1.45 billion, 60 percent above the amount resulted after a simulation of damages caused by an earthquake similar to the one in 1977," the UNSAR president stated.
According to Vrignaud, "even in a scenario of extreme severity — which, we reaffirm, would combine the occurrence of a catastrophe such as a major earthquake with the default of reinsurers, without taking their ratings into account — beware, all at the same time, with an inflation of claims and a rise in the claims for the amounts in dispute, most insurers will be able to pay the damages incurred, by means of reducing the solvency ratio."
UNSAR is the representative of 26 insurance companies, which jointly own a share of over 90 percent of the local insurance market.
Natalia Martian