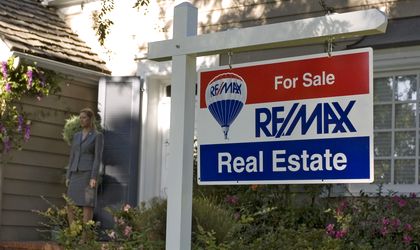 RE/MAX, a real estate agency franchise headquartered in Denver, aims to reach 24 work points in Romania this year, an increase of 9 units over 2015, according to a company statement. It also plans to expand the team to 165 people, while in 2015 it employed around 100 and reach a turnover of EUR 1.5 million.
In 2015 the agency closed 300 transactions on the local market and reached a turnover of EUR 1 million through its 15 offices in Cluj-Napoca, Arad, Oradea, Bistrita, Brasov, Suceava, Bacau, Sibiu and Bucharest.
At European level, RE/MAX reached a total of 150,000 transactions, leading to a turnover of EUR 360 million. According to the company, this brings it to a transaction each 7 minutes, with Malta and Luxembourg being the most active markets, where charges increased by 50 percent over 2014. The top was completed by countries such as Israel, Italy and Spain, whose increases were situated between 42 and 38 percent.
The franchise network expanded to a total number of 1,600 offices and plans to kep the pace in 2016 also, especially in countries with a forecasted increase, such as Italy, Spain, Portugal and France.
RE/MAX is a real estate franchise system headquartered in Denver, with over 100,000 affiliated agents across 100 countries globally. In Europe the company is present in 33 countries with over 1,600 work points and 15,000 agents.
Natalia Martian