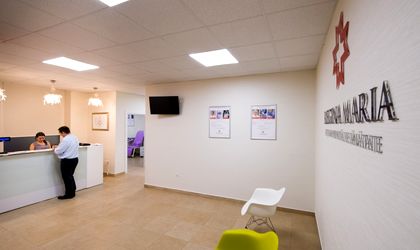 Private medical service provider Regina Maria Wednesday said its turnover rose 16 percent on the year, to EUR 27 million, in the first half of 2014 and keeps its full-year forecast for a 20% turnover growth, to EUR 55 million.
"We continue to consolidate our position on key segments – women's and children's health, corporate subscriptions – a fact confirmed by the recent acceleration in business growth, manifested on all our business lines: corporate, hospitals, clinics, maternities, laboratories and stem research. An example is the Euroclinic Hospital, which in the first half of the year registered a 23 percent growth", according to Fady Chreih, executive director.
According to the company's representatives, business is growing at a rate double to that registered on average on the market –  8 percent.
Regina Maria will continue to expand its network at a national level by opening up new units in the most important cities in the country and in Bucharest.
The company will open a new clinic in Cluj-Napoca by the end of the month, following a EUR 400,000 investment. The new clinic will cover 850 square meters and it will offer access to 15 medical specialties.
The company announced in June it will invest EUR 4 million this year in expanding its network.