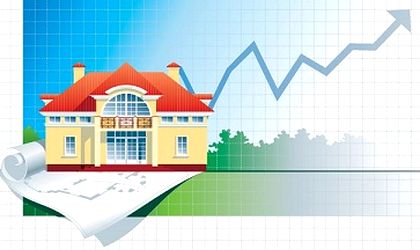 According to Darian's analysis of the real estate market in 2013, the trend of lowering prices for apartments continued but not as intense as in previous years.
"Property values continued to drop in Romania in the last year, but with less intensity. There's a stronger pressure felt in the market for development terrains where prices dropped by 6% in the last 12 months. Unlike development terrains, prices for farmland continued to rise and in the past two years we can see a rise of nearly 50%", according to the same source.
Real estate developers are less motivated to invest in new residential projects, since the First Home government program makes no distinction between new and old residences. On top of this, VAT only applies to new apartments, adding between 5% and 24% to the price.
"Real estate developers are forced to compete with old apartments, built before 1990", Adrian Crivii, GM for Darian, explained.
Old apartments
Arad apartments saw a drop of 7.8%, with an average price of EUR 587 /sqm. Arad is followed by Droberta Turnu Severin, with a drop of 4.1% and an average value of EUR 626 /sqm. Ploiesti comes in third, with a drop of 3.9% and an average price of EUR 748/sqm.
New apartments 
New apartments in Deva grew cheaper by 6.2%, reaching an average price level of EUR 617 / sqm. Another important drop registered in Timisoara, where prices for new apartments dropped by 3.2% and the average value of a square meter was EUR 927.
"Prices will continue to drop in the near future, since the economy does not seem to be on the rebound. Among the main factors for this trend we include the limitations set on the First Home scheme and insuficient funds for potential buyers", Adrian Crivii specified.