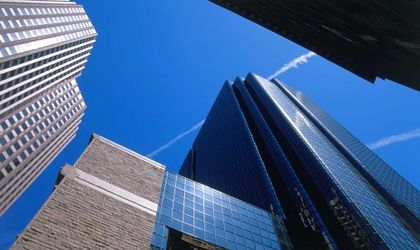 Real estate transactions signed in the third quarter of this year amounted to EUR 377 million while the overall total property investment volume for the first nine months is estimated at EUR 809 million, according to a JLL Romania quarterly report. This 9-month level surpasses "any of the annual figures since 2008" and "is a clear sign that Romania is back on the map of international investors" both existing players as well as newcomers, according to JLL representatives.
Office dominated real estate transactions in the first semester but the third quarter saw a comeback of transactions involving retail properties. The largest transaction in Q3 2014 was the purchase of 12 retail properties by Auchan for an estimated price of EUR 280 million. Besides the Auchan deal, there were another three transactions involving retail assets: Aurora Buzau shopping center, Jumbo Pitesti (a retail warehouse solus unit) and the forward purchase of the Carrefour space in Park Lake Plaza, according to JLL.
"All three commercial property sectors are witnessing a considerable increase in investor appetite and investment volumes will further increase by year-end. On the debt side, margins are improving as financing banks are facing downward pressure on margins across CEE and therefore are increasingly positive on Romania, where in relative terms margins remain much higher. Yields have compressed slightlyin the last quarter, but no significant further compression is expected until margins would drop considerably as the spread between yields between Romania and more core CEE markets is currently partially offset by the spread in bank margins," according to the JLL report.
The real estate consultancy firm brokered two of the most important transactions this year – the sale of the 215,000 sqm Europolis Logistic Park near Bucharest to Czech PointPark Properties (P3) and that of the Promenada Mall in Bucharest to South-African investment fund New Europe Property Investments (NEPI).
Simona Bazavan