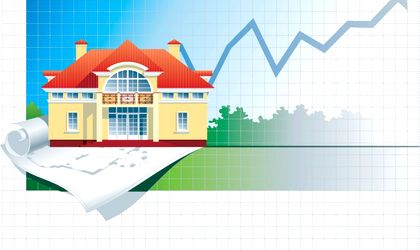 The number of real estate deals in Romania increased 8.2 percent on the year in January, to 59,701, the national cadastre agency ANCPI announced on Tuesday.
The most deals in January occurred in capital Bucharest – 3,382, and counties Bihor – 3,186 and Timis – 3,081, while the lowest number of deals was registered in counties Teleorman – 382, Bistrita-Nasaud – 466, and Salaj, according to ANCPI.
The number of mortgages recorded by ANCPI in January stood at 7,906, down 7.6 percent on the year and almost half the level recorded in the previous month.
The number of real estate deals increased by 17  percent on the year to 824,989 in 2013, while the number of cadastre and land book operations countrywide exceeded five million, 537,775 more than in 2012.