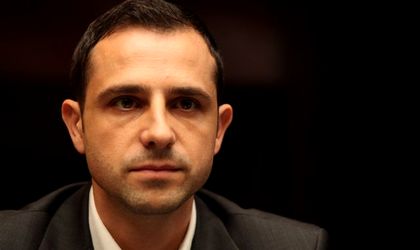 Valentin Popoviciu (in picture), business development director of telecom operator RCS &RDS, announced the company will launch an online content video platform, and a further announcement on this topic should be made next week.
RCS&RDS is promoting its own content via dedicated TV channels, available for its subscribers, such as Digi 24, Digi World or Digi Life. On this topic, Popoviciu said "launching new channels is always an open subject" but currently "no such thing is in the plans."
On the telecom services side, the operator will renew its efforts on the mobile data front. Currently, RCS & RDS has 600,000 mobile internet subscribers.
The company official did not provide the number of fixed internet customers, but the latest figures indicate 1.2 million clients.
"Once we obtain the 900 MHz license in 2014, we will re-launch the mobile data and voice service. "Of course 4G is the next step but we believe the 3G potential has not been sufficiently exploited, said Popoviciu.
RCS&RDS plans to expand the network of hotspots, which allows free access to Wi-Fi in public places for its customers. In March, the operator announced that its Digi Wi-Fi network reached 2,400 hotspots, located mostly in cities across Romania.
Popoviciu said the ARPU (average revenue per user) in Romania is in close relation to the Romanians' purchase power. The company official did not reveal RCS&RDS' ARPU, when asked by Business Review.
Otilia Haraga