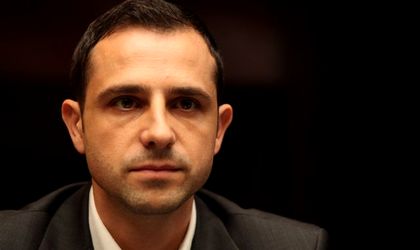 Romanian based telecom operator RCS&RDS announced on August 20 that it will offer 4G data services to new and existing customers in 25 Romanian cities, without any additional costs and as part of any type of subscription. 
The company has entered into the possession of a 4G license in the 2,600 MHz bandwidth. RCS&RDS obtained the new license from 2K Telecom, with the approval of the national telecom watchdog ANCOM. 
"The new license in the 2,600 MHz bandwidth allows us to keep developing our mobile communications network, so that we can offer our customers better coverage, higher transfer speeds for data traffic that benefits of  any type of subscription (…)," said Valentin Popoviciu (in picture), business development director RCS & RDS.
RCS&RDS says the Digi Mobil users will benefit from transfer speeds of up to 150 Mbps.
In the first stage of the project, the 4G services will become available to Digi Mobil customers in 12 cities: Bucharest, Cluj, Timisoara, Brasov, Oradea, Craiova, Constanta, Iasi, Arad, Sibiu, Pitesti and Ploiesti.
By the end of the year, the 4G coverage will be expanded to Galati, Braila, Baia Mare, Targu Mures, Satu Mare, Ramnicu Valcea, Drobeta Turnu Severin, Targu Jiu, Resita, Slatina, Hunedoara, Vaslui and Alexandria.
The company announced it will continue to develop its 3G and 4G network to ensure national coverage for its customers.
The 4G technology will be available as part of the Digi Mobil bundles at the end of September when the company will also introduce in its portfolio 4G compatible terminals .
Otilia Haraga