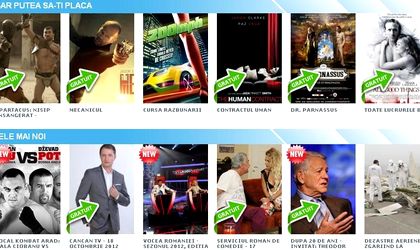 Telecom operator RCS & RDS has signed a partnership with Pro TV for the distribution of the video-on-demand platform Voyo.ro.
The content of Voyo.ro can from now on be purchased by RCS & RDS subscribers also at the RCS & RDS points of payment as well as on the phone or via the operator's website. The content can be seen by taking up a subscription or in the pay-per-view system.
The Voyo.ro portfolio includes approximately 700 box-office films and series, sports broadcasts, concerts, as well as the Pro TV programs. By the end of the year, the voyo.ro content base will count over 1,000 films.
At the moment, Voyo.ro has over 500,000 active accounts.
Otilia Haraga